...with new and exciting city improvements!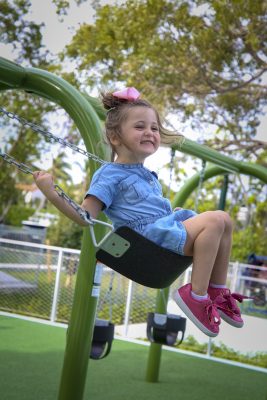 2019 was a BIG year for Miami Beach residents as the G.O. Bond Program got high off the ground.
Flying by major milestones, the city completed renovations of Polo Park, Crespi Park and Stillwater Park, and the aged roofs at the Colony Theatre and the North Shore Youth Center were fully replaced. SoundScape Park received a major technology upgrade and the long-anticipated Middle Beach Beachwalk got started on construction. Hundreds of new trees were planted across the city, miles of cracked roadway and sidewalk were re-paved, and dozens of critical security enhancements were activated. So, what's in store for 2020?
Projects that are currently under construction and that are soon to be completed include:
- Roof replacements at The Fillmore and Miami City Ballet.
- Roof and window replacements at Scott Rakow Youth Center.
- Public safety radio system product upgrades for first responders.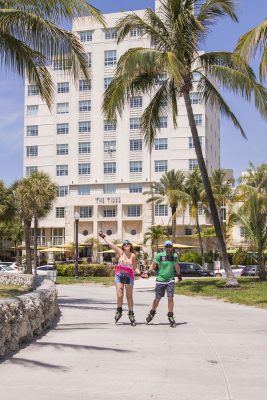 Projects that will start AND finish construction this year include:
Collins Park: new walking paths to be installed throughout the park, replacing those that are currently damaged.
Cameras - Beachwalk: new security cameras to be installed along the oceanside hard path, increasing public safety on the pedestrian walkway.
Cameras - Lummus Park/Ocean Drive: new security cameras to be installed in Lummus Park and along Ocean Drive, increasing public safety in the Entertainment District.
Scott Rakow Pool: upgrades to the pool filtration system and renovations to the poolside restroom facilities, improving pool area functions and aesthetics.
23 Street Streetscape: roadway improvements to enhance the walking and cycling experience, creating safer and more practical mobility on 23 Street.
Looking for more project information?
Explore the interactive Project Dashboard for detailed project timelines and real-time expense data!
Get involved this year!
Attend one of the upcoming G.O. Bond Oversight Committee meetings!