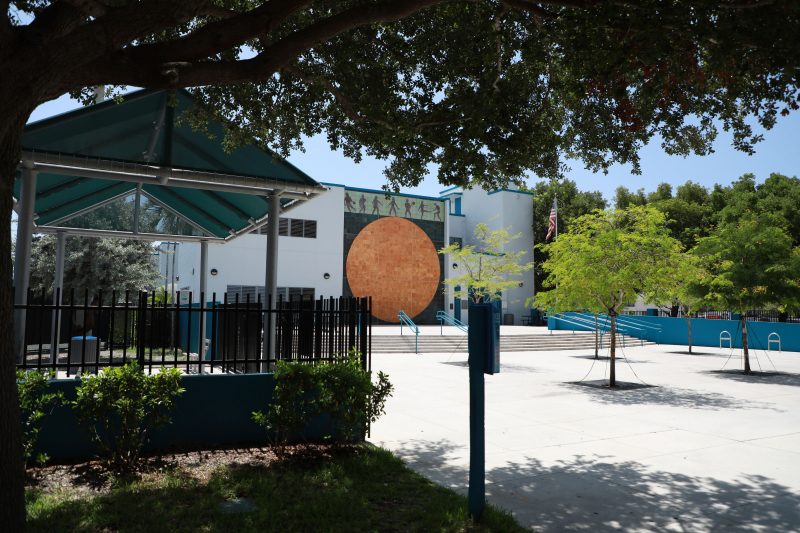 North Shore Park & Youth Center, located at 501 72 Street, is getting a $5.7 million G.O. Bond-funded makeover, and some project elements are already underway!
Right now, the city is working to complete the following upgrades before the end of the 2019 calendar year:
Installation of new LED lighting fixtures to improve visibility of sports fields and common areas.
Painting of interior walls to improve overall building aesthetics.
Between 2020 and 2022, the rest of the project will commence. The remaining scope of work includes:
Installation of a new sustainable roof on the Youth Center facility.
Installation of additional security cameras that will expand the area covered by monitored surveillance around the property.
Installation of a power generator that will allow the facility to function as a city-designated Emergency Operations Activation (EOA) Center in the event of a power outage.
Conversion of baseball field grounds to artificial field turf.
Expansion of the baseball sporting area to accommodate two additional playing fields, making four fields total.
Construction of a new jogging path circling the park premises.
Installation of new playground equipment to replace the worn-down play structures that exist now for children between ages 5 and 12.
Installation of additional playground equipment to accommodate younger children between ages 2 and 5.
Reforestation of landscaping and green space, improving park aesthetics and enhancing resilient infrastructure.
Installation of a new high-security fence system, increasing public safety on the premises.
Renovations to the floors inside the building, including in the dance room, the auditorium and other communal spaces.
This highly anticipated G.O. Bond project will enhance the overall function and aesthetic of the community complex, which serves as a popular meeting spot for residents of all ages. The site consists of tennis courts, baseball fields, an indoor gymnasium, computer lab, dance room, game room, auditorium, playground, classroom space, green space and so much more. While kids and teens visit North Shore Park & Youth Center for a variety of after-school and summer camp programs, adults and seniors are offered a wide range of programming and services there too.