Miami Beach's Oceanside Beachwalk is 100% Complete!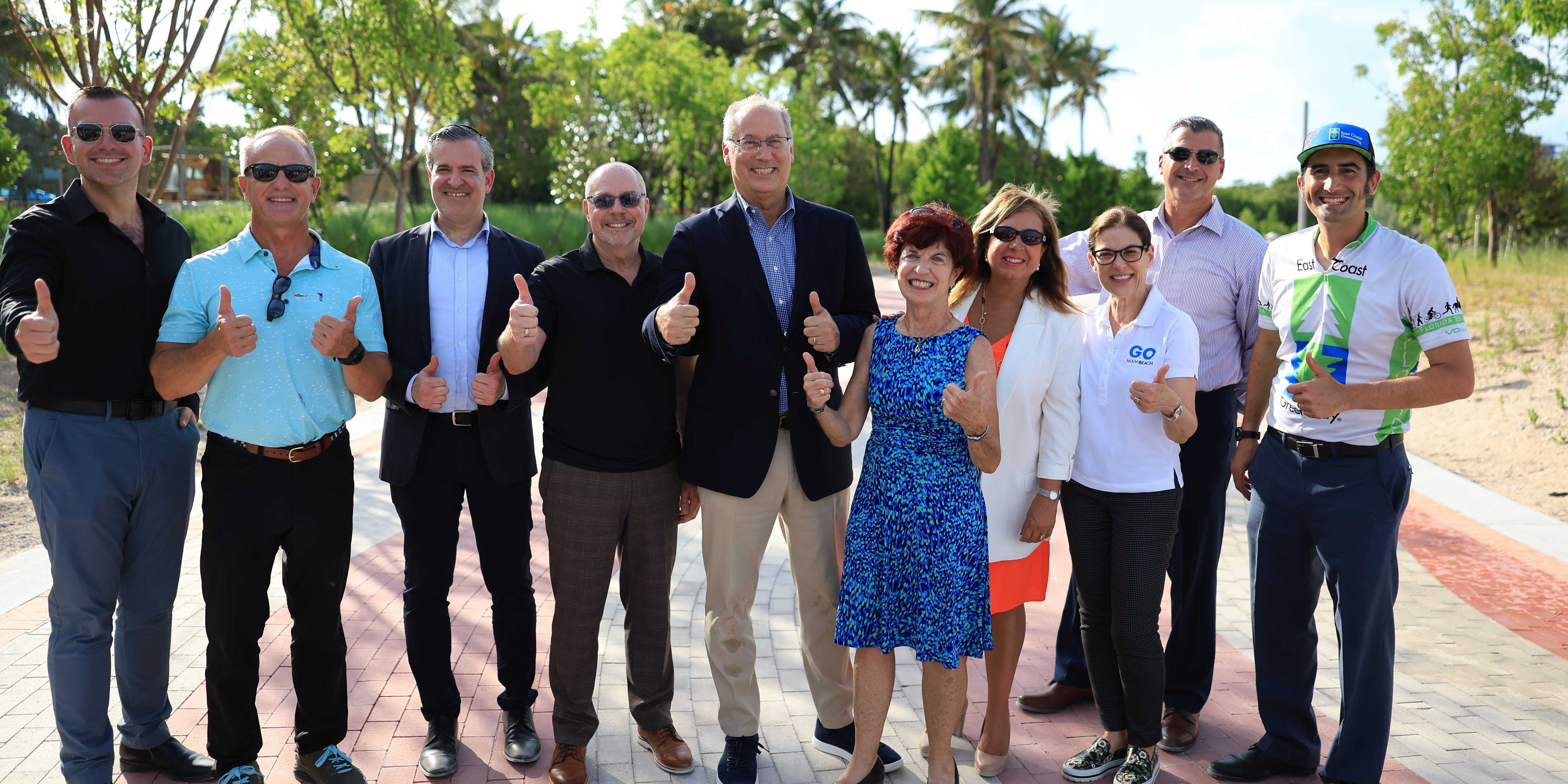 Yesterday, the City of Miami Beach celebrated the completion of the final segment of the Beachwalk amenity — a beautiful 7-mile oceanside promenade that spans the entire length of the city's east coast. City Manager Alina Hudak was joined by Mayor Gelber, City Commissioners, project partners, staff and residents for a ribbon-cutting ceremony that marked the grand opening of the North Beach segment between 79 and 87 streets, which was funded by the voter-approved General Obligation Bond Program in partnership with the Florida Department of Transportation and Federal Highway Administration.
"This is a crown jewel," said long-time resident Karen Rivo, who chairs the G.O. Bond Oversight Committee. "You voted for this. You voted to tax yourselves to give us these beautiful projects", she said to a crowd of residents. "So thank yourself."
The Beachwalk, which has been constructed in phases over the last decade, now offers one seamless pathway for residents and visitors to walk or bike from South Pointe Park through North Beach Oceanside Park. The Beachwalk is part of Miami Beach's contribution to the East Coast Greenway — a walking and biking route that will stretch more than 3,000 miles from Maine to Key West.
Did you miss the Beachwalk Ribbon-Cutting Ceremony? Click to watch it HERE!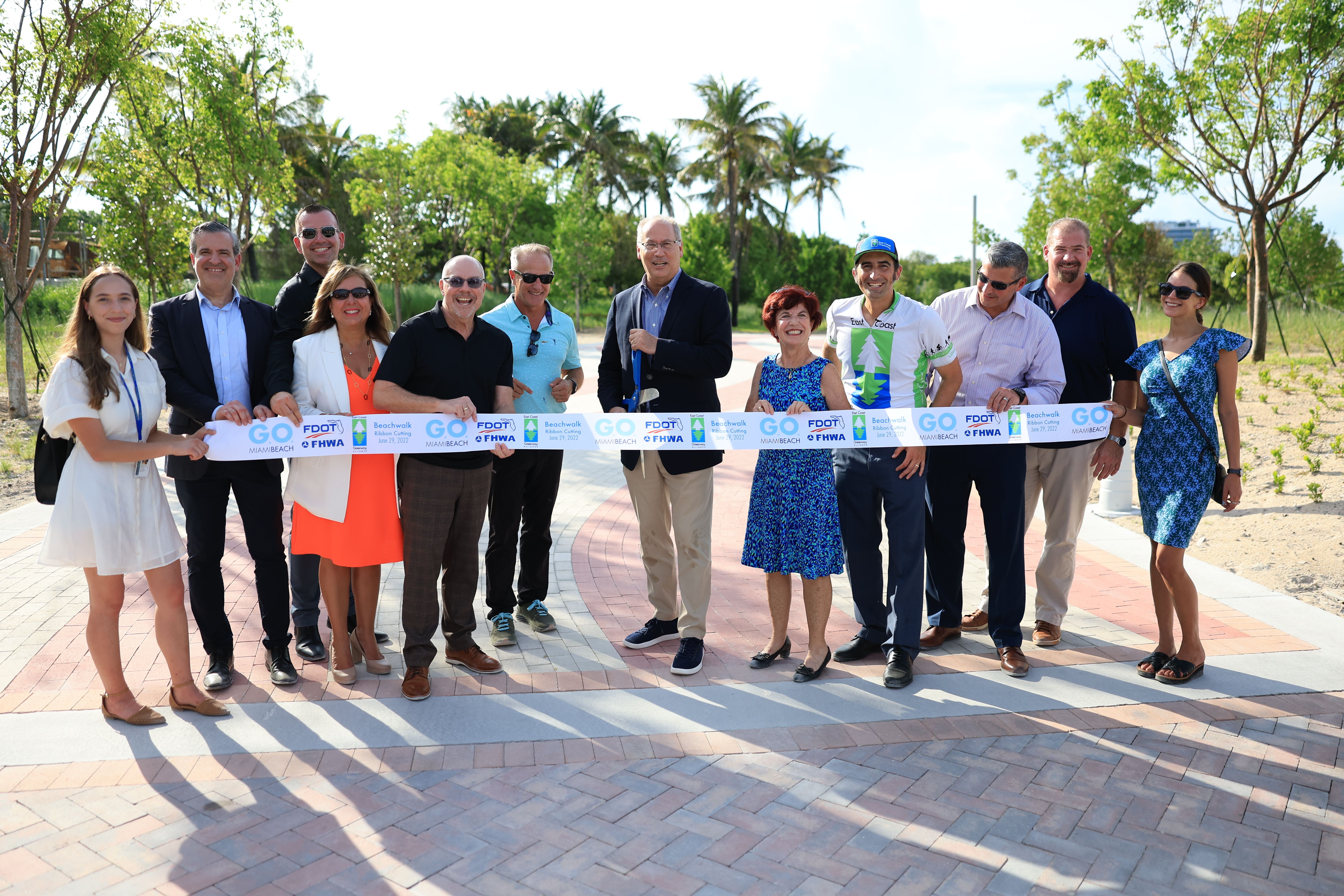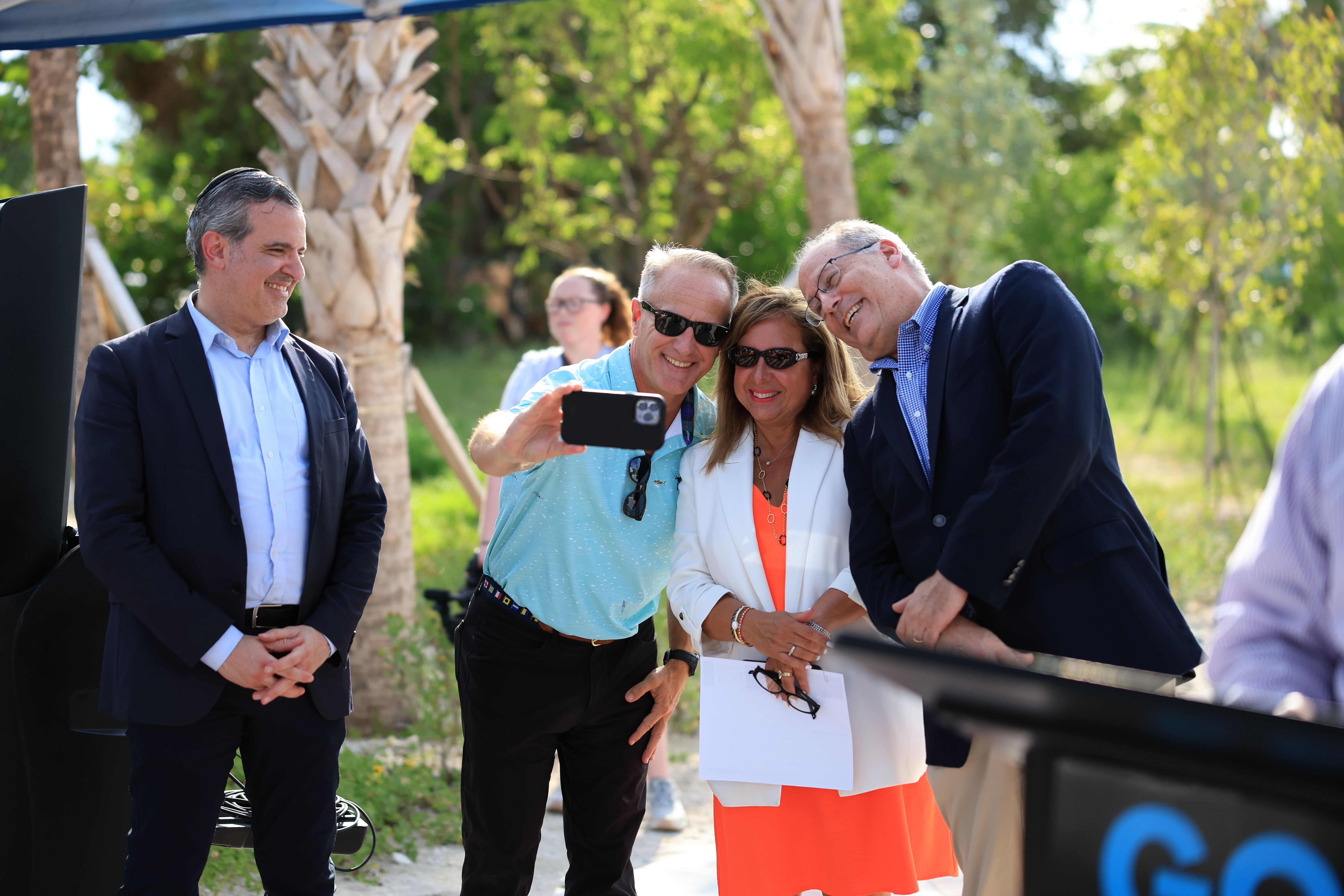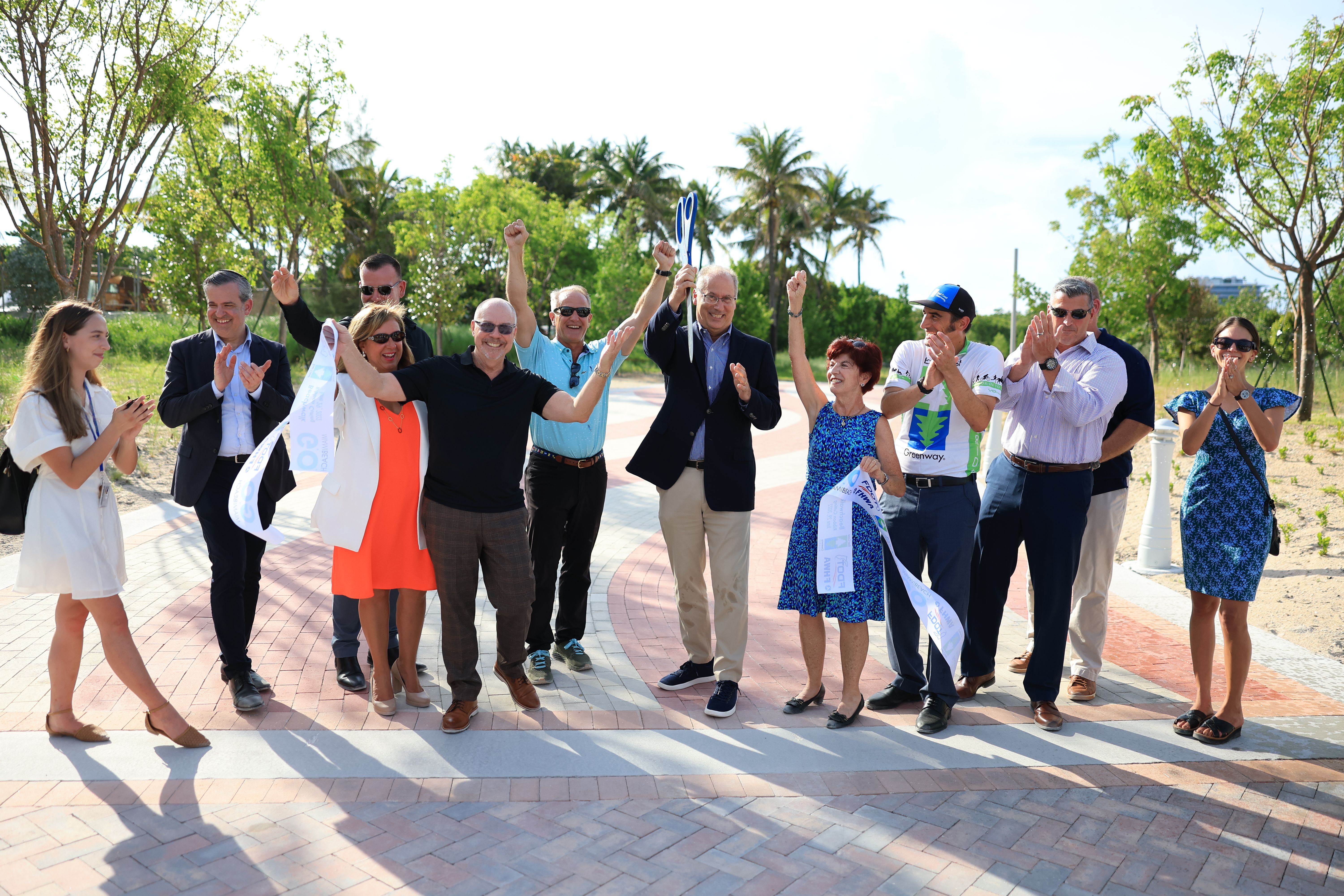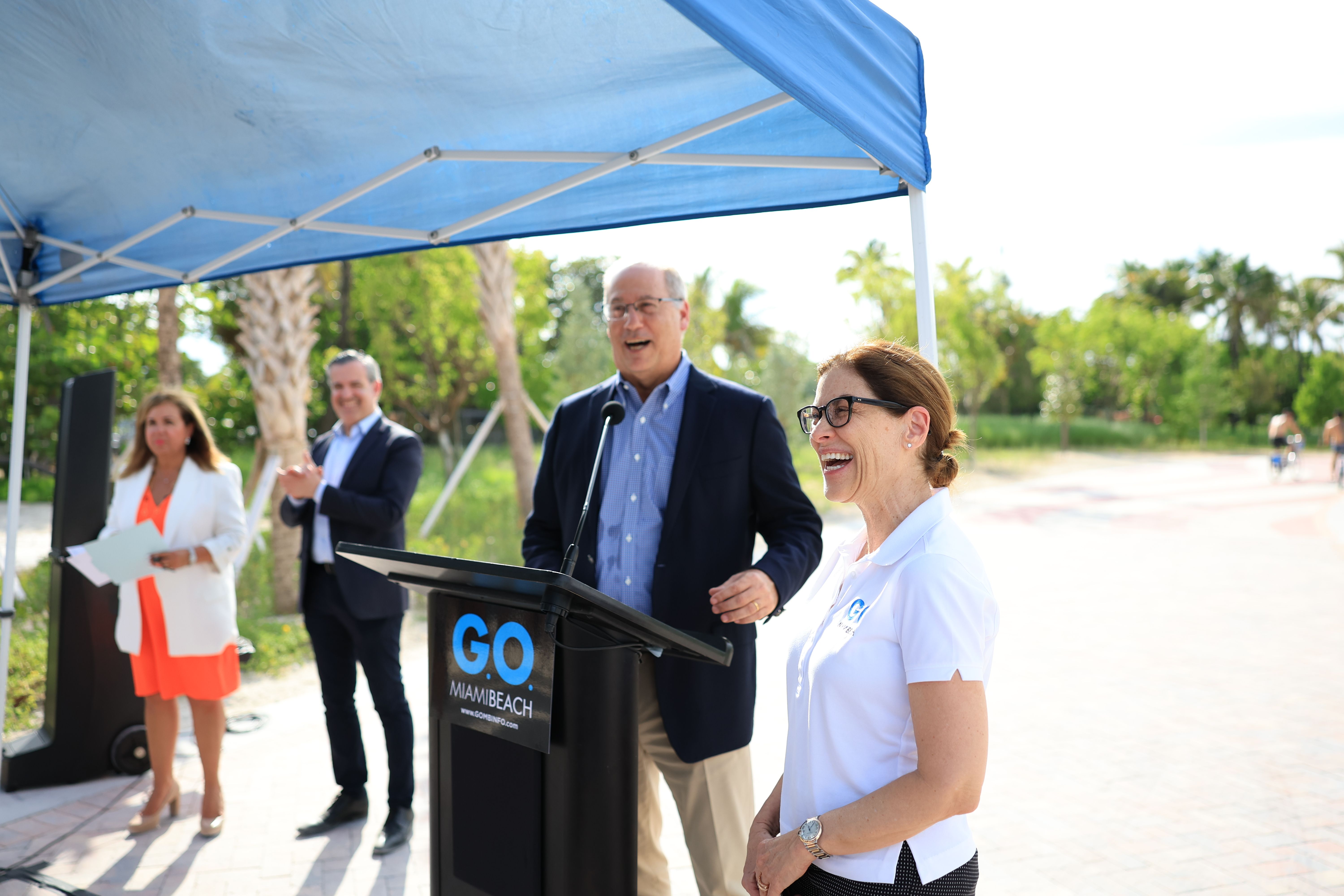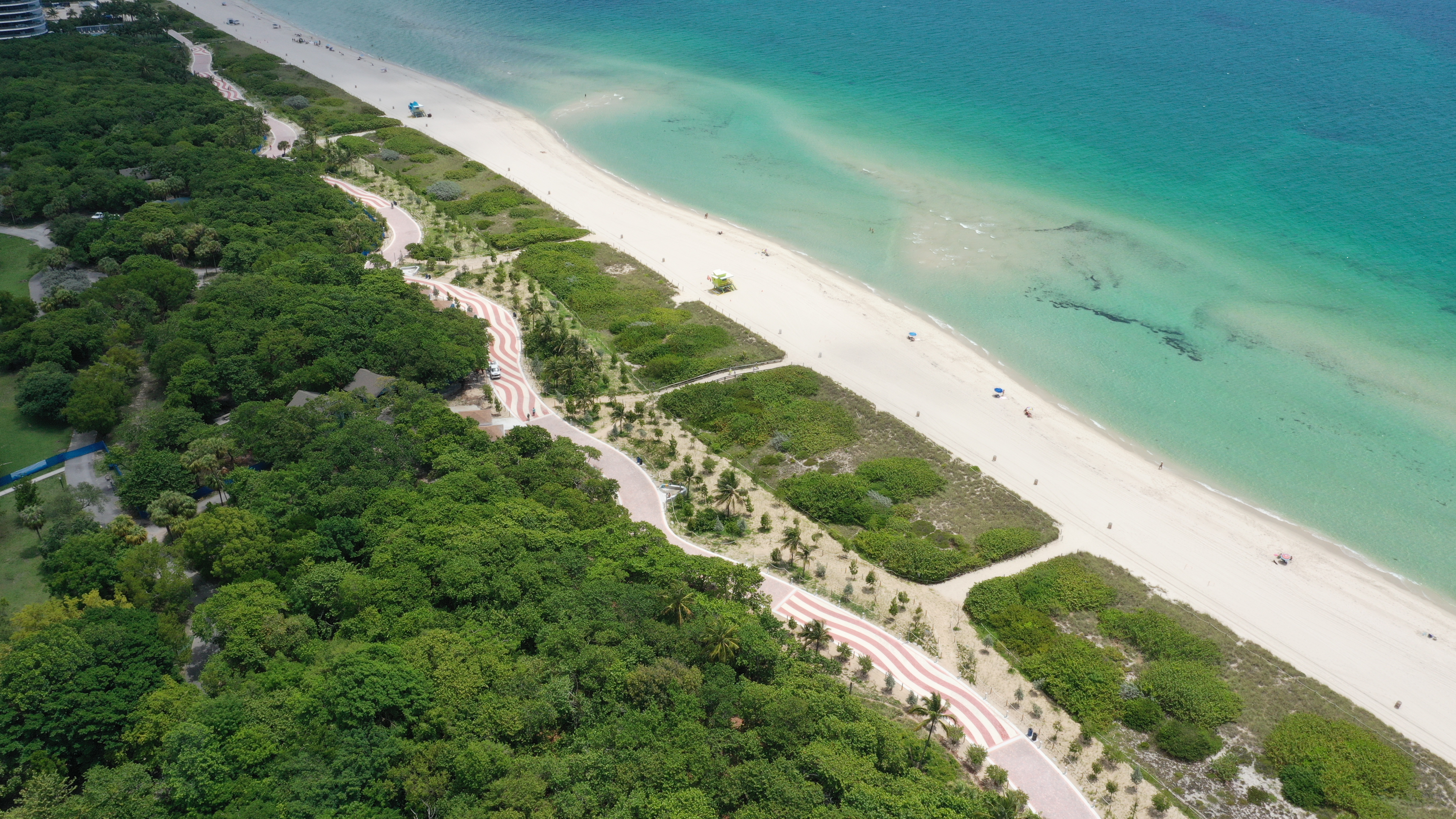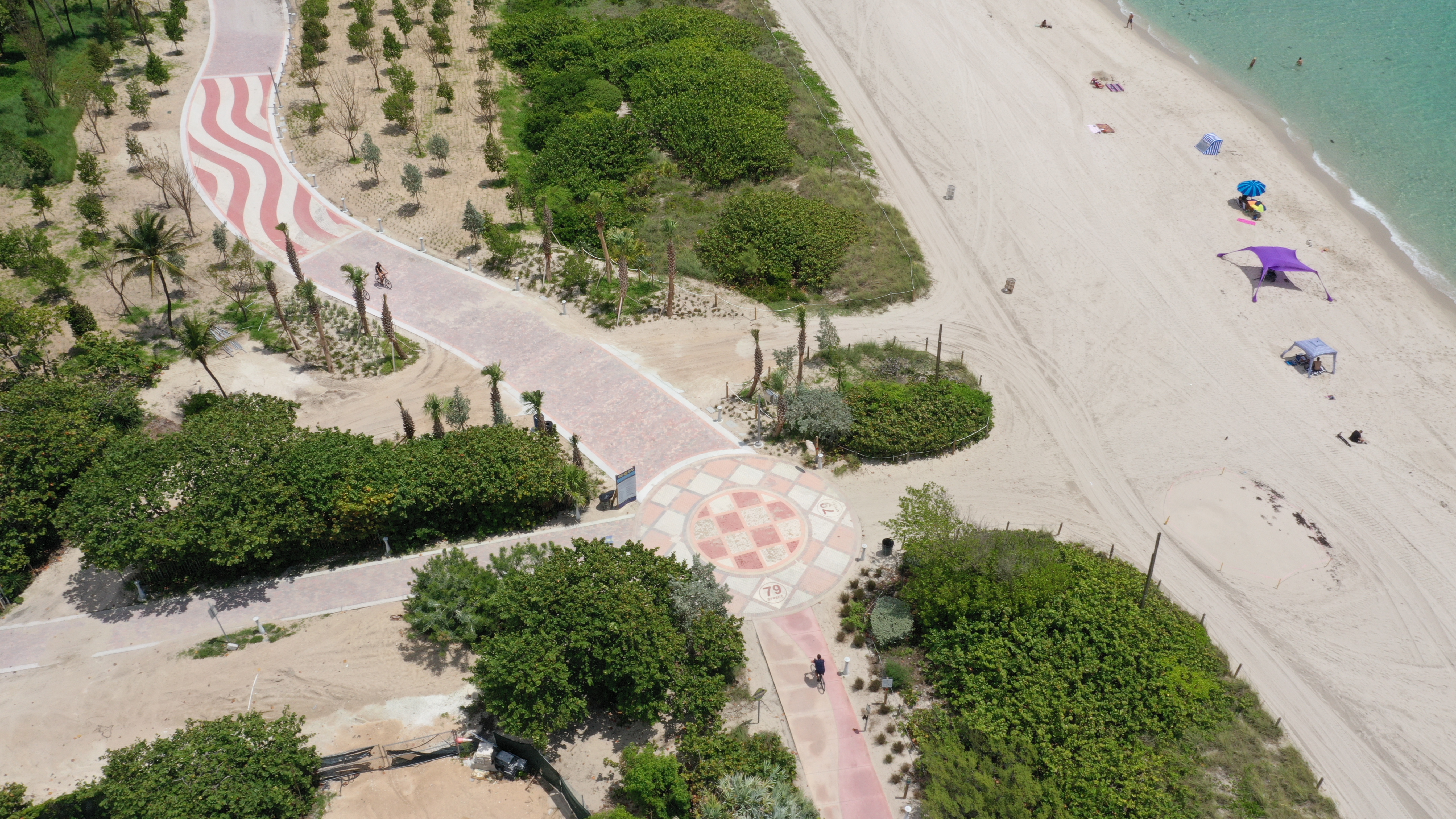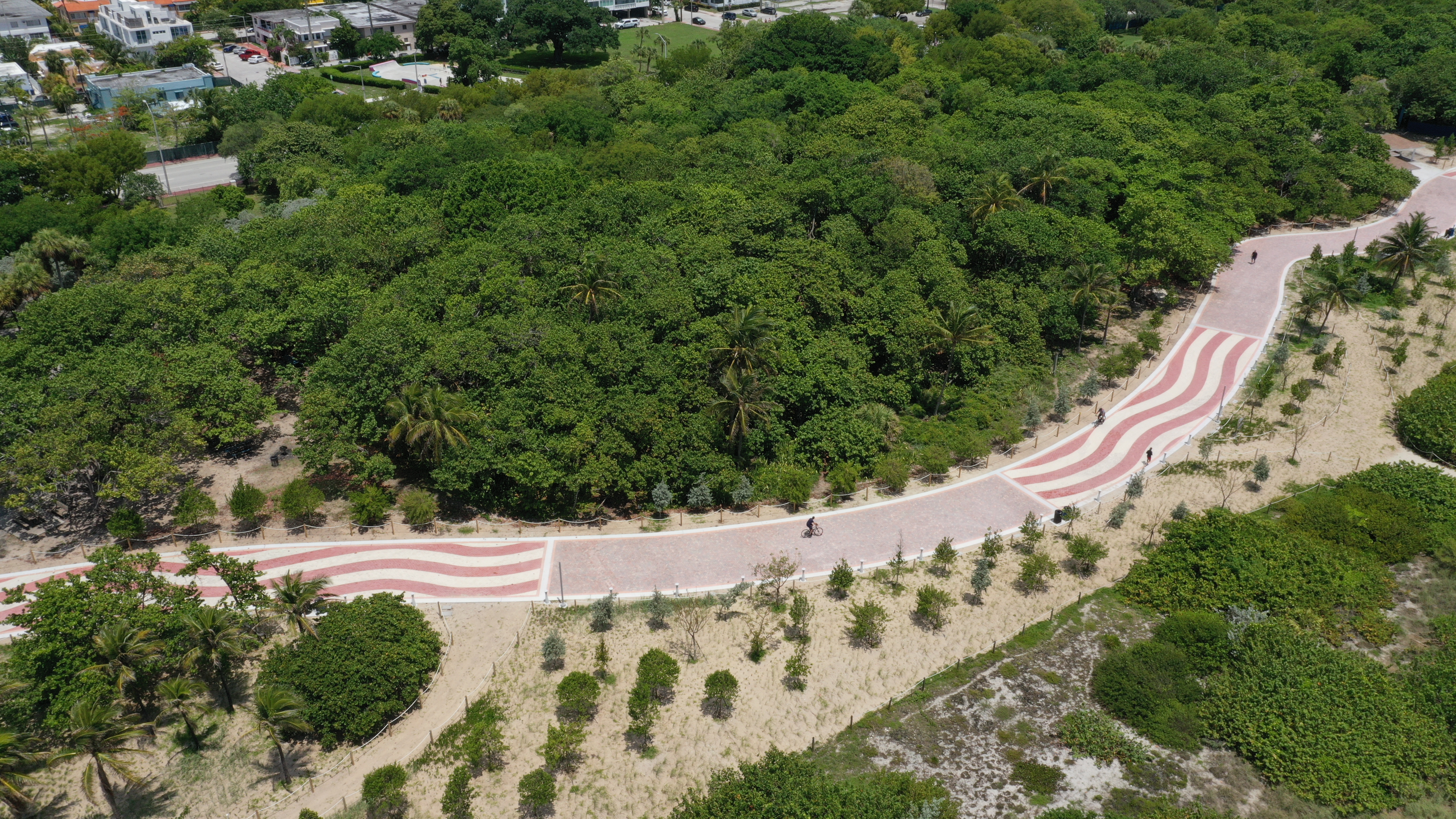 See before and after photos of the North Beach Oceanside Park Beachwalk project!