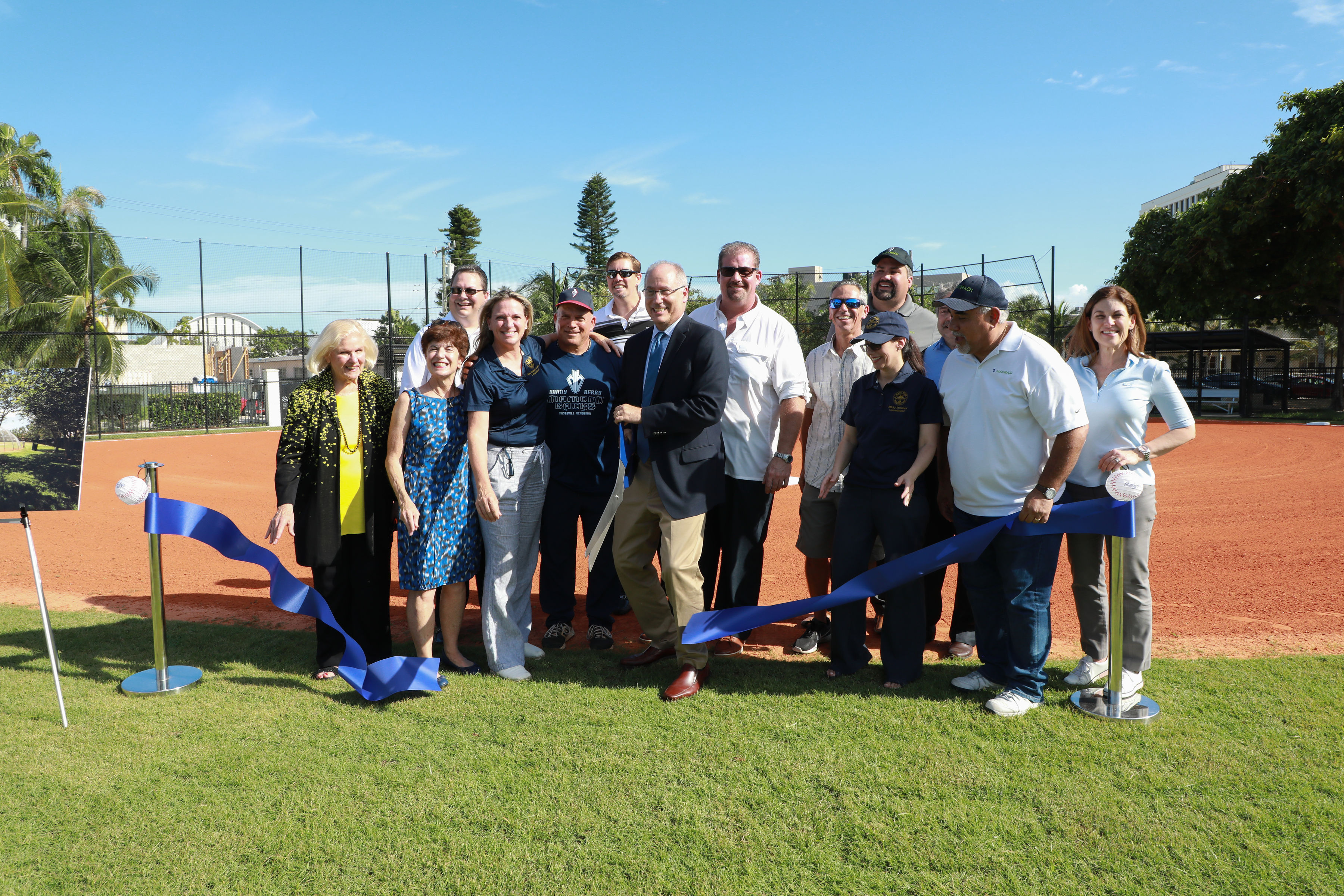 Just 10 months after Miami Beach residents voted to approve the G.O. Bond Program and just five months after the city sold its first round of bonds, a ribbon-cutting ceremony was held at Polo Park to mark the first of 57 total projects to reach 100% completion.
After only 10 weeks of construction time, Polo Park now showcases a beautifully renovated baseball field with new bleachers, backstops and dugouts as well as new bike racks, water fountains and benches. A new decorative entrance gate was installed to the Meridian Avenue side of the park and a concrete pedestrian pathway was constructed around the field perimeter.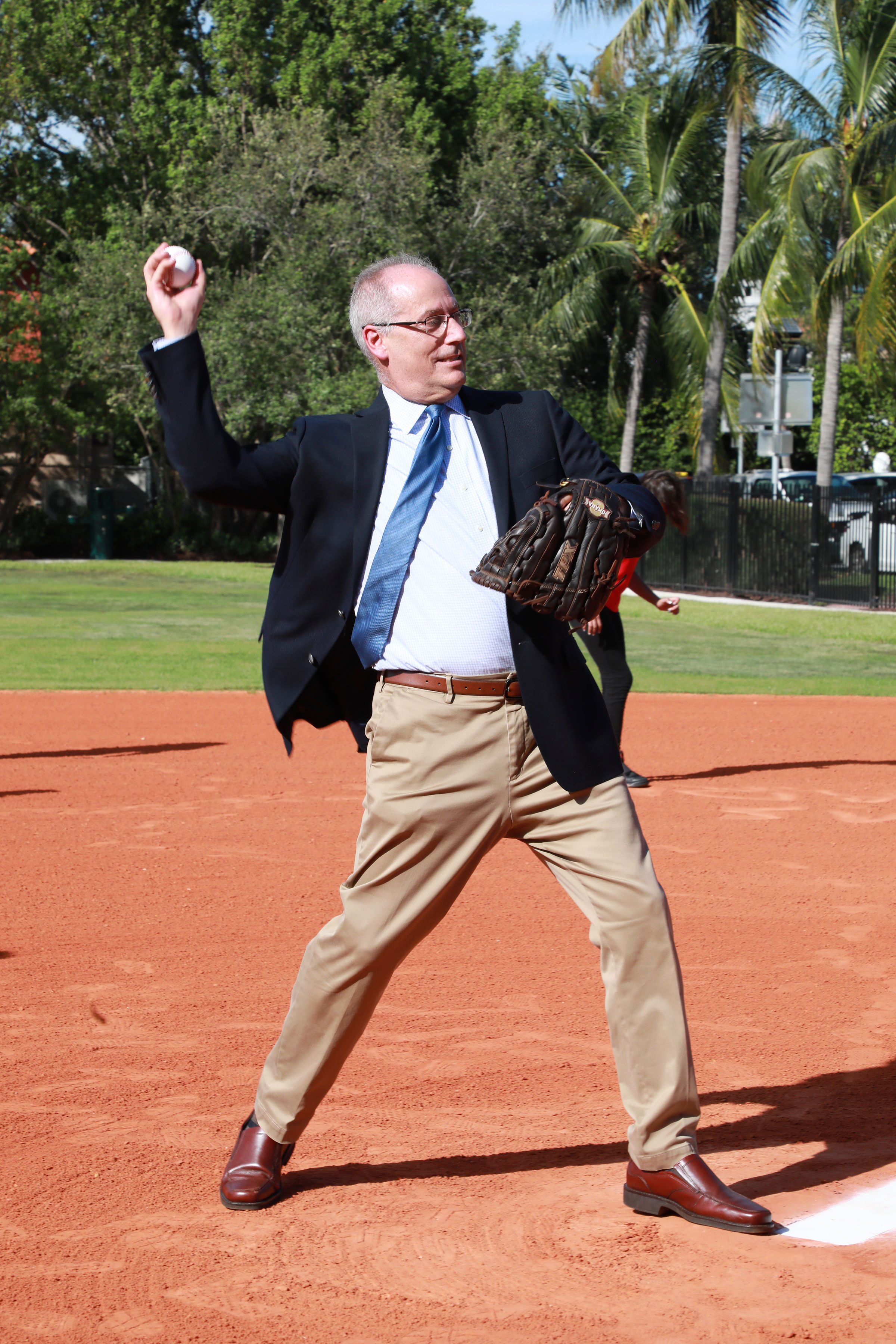 "We are so blessed to live in a city that has these kinds of residents, this kind of staff and these kinds of amenities," said Mayor Dan Gelber at the September 5 ribbon-cutting event.
John Rebar, Director of Parks and Recreation, spoke about the project being particularly special as he said "my staff told me that middle school students were coming up to them this week and thanking them, they are thanking city staff for changing their school field for them, and that is absolutely fantastic."
Following the ceremony, a large group of students from Miami Beach Nautilus Middle School rushed the upgraded baseball fields where thousands of local school kids play team sports and exercise regularly. Mayor Gelber joined the kids with a baseball and glove, throwing the first official pitch on the new bright orange clay. Then, a game of kickball commenced.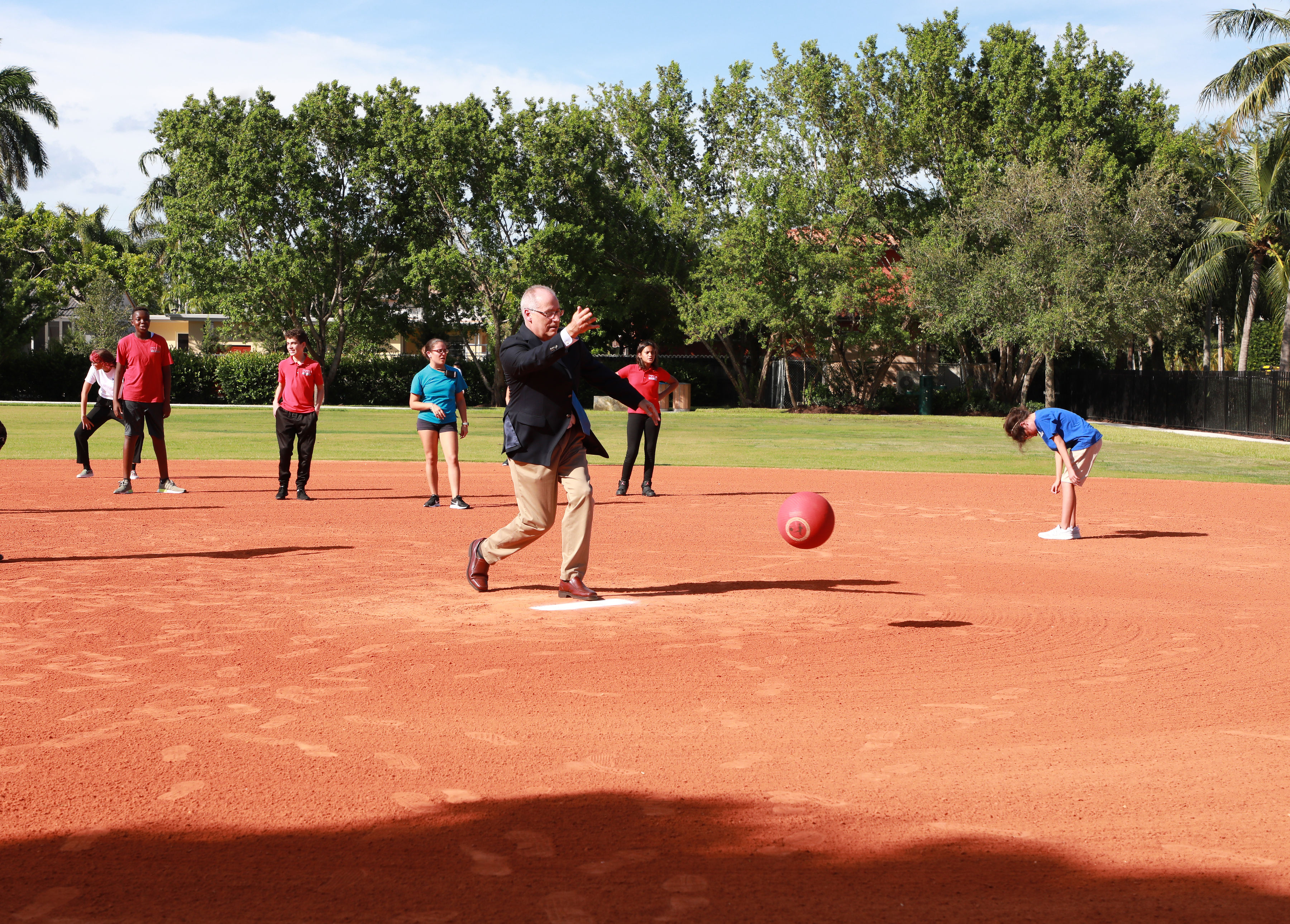 Overall, the $439 million G.O. Bond Program has allocated $169 million specifically for 30 separate park, recreation and cultural facility improvement projects. By the end of the calendar year, the Parks & Recreation Department will have two additional G.O. Bond-funded projects complete: Crespi Park and Stillwater Park, both of which are located in North Beach. For now, pay a visit to Polo Park and play ball!