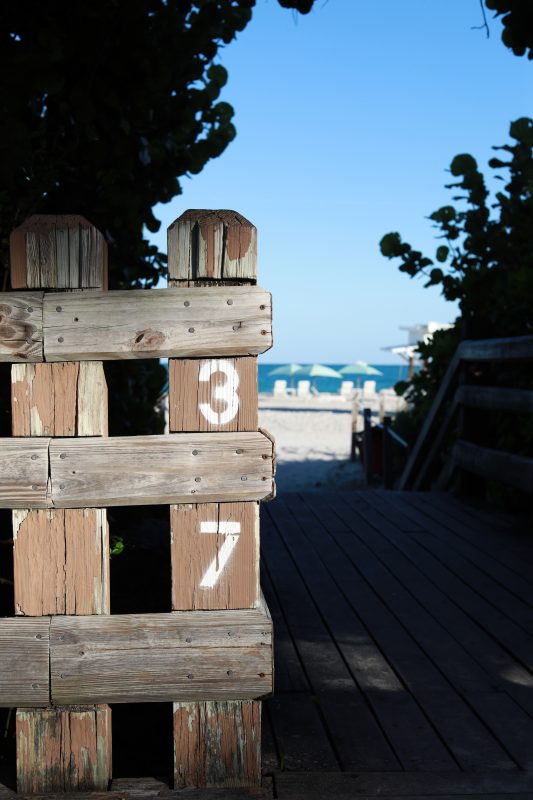 On November 20, the city broke ground on yet another portion of the Miami Beach Beachwalk – a decorative paver path that when fully complete in early 2022, will provide residents and visitors with one seamless oceanside pathway that stretches the length of the city's entire east coast; from South Pointe Park up to 87 Terrace. This Middle Beach Beachwalk Phase 3 project will replace the current wooden boardwalk that exists between 23 and 45 streets. Completion is anticipated for spring 2021. 
The new Beachwalk segment will be an ADA-accessible hard path to match with and connect to the recently renovated South Beach and North Beach Beachwalk portions. Unlike the existing wooden boardwalk which prohibits the use of bicycles, the new paved pathway will accommodate cyclists, skateboarders and other non-motorized transportation vehicles in addition to pedestrians. 
Dune vegetation will be replaced and replenished with tropical native species that will help to protect the shoreline from coastal erosion. Turtle-friendly LED lights will also be installed along the pathway, ensuring safety for humans and hatchings alike. Way-finding signage will be added to each block of the pathway and with additional G.O. Bond funds, a new security camera system will be incorporated to monitor the Beachwalk area.
With a $4.5 million contribution from the Miami Beach G.O. Bond, the city project will be done in partnership with the Florida Department of Transportation (FDOT) and the Federal Highway Administration. The development of the Miami Beach Beachwalk is part of a larger initiative to promote alternative methods of transportation across the South Florida East Coast through the State of Maine. Click here to learn more about the Atlantic Greenway Network.