Brittany Bay Park has officially reopened!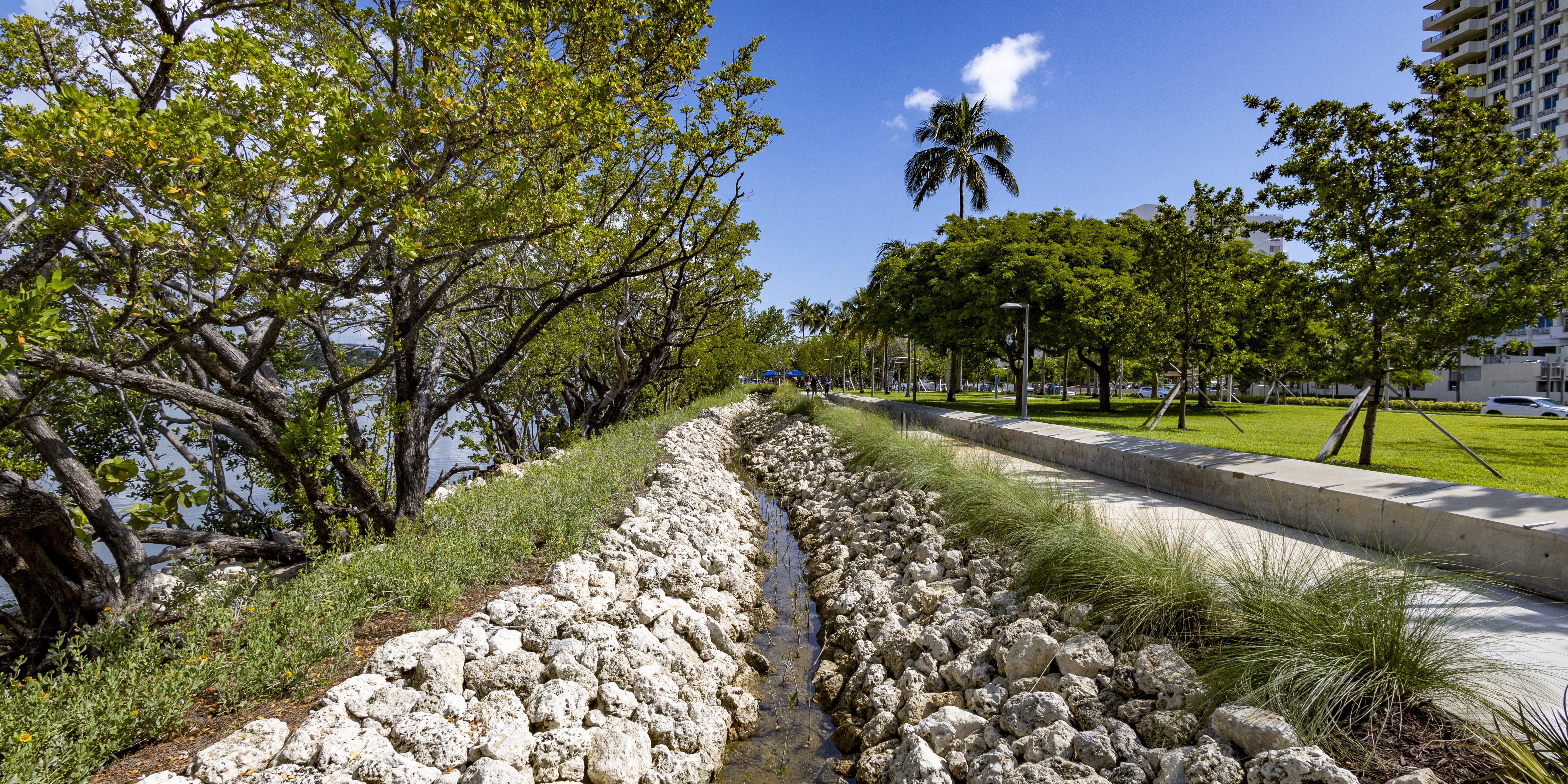 On May 19, the City of Miami Beach celebrated the reopening of Brittany Bay Park in North Beach, making this the second public park in Miami Beach to feature a living shoreline.
The park received a $2.8 million renovation, where approximately $800,000 was funded by the 2018 G.O. Bond to build the living shoreline. The Nature Conservancy and Florida Power and Light Company also contributed to the completion of the park.
The Brittany Bay living shoreline combines various structural and organic materials, including terrestrial and aquatic vegetation as well as 680 additional mangrove trees, which are intended to reduce the risk of flooding across areas of Indian Creek. Along with new trees, shrubs and ground cover, all of the exercise equipment in the park has been upgraded and new walkways have been added with lighting.  These improvements will not only revitalize the waterfront for park users, but they will also enhance biodiversity by creating a new coastal habitat for wildlife, increased neighborhood resilience by expanding the urban tree canopy with drought-tolerant and wind-resistant native species, and improved water quality by filtering water runoff from the park.
Brittany Bay Park is located at the southernmost entrance of North Beach near the 63 Street drawbridge.  This park is part of the ongoing Resilient Seawalls and Living Shorelines project (GO#39), which is a $10 million citywide G.O. Bond project.