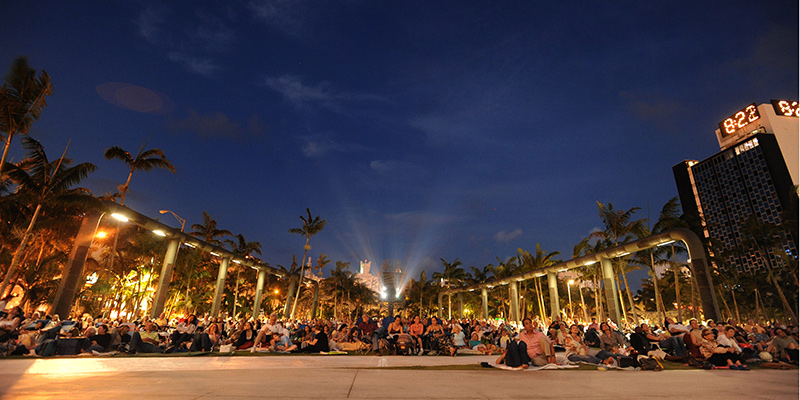 This past Saturday, SoundScape Park unveiled its new 4K Ultra High Definition technology at New World Symphony's 100th WALLCAST® concert and 32nd season opener. Hundreds of people gathered on the park's lawn to watch the awe-inspiring symphony concert on a 7,000 square foot screen. The milestone event further elevates Miami Beach as an international destination for arts and culture, as it is now home to the largest 4K screen in the country.
Thanks to the G.O. Bond Program, New World Symphony and SoundScape Park is now $3.8 million more technologically advanced than ever before. With all new audio-visual equipment, video cameras, performance hall projectors, 12G cables and soundboards, global entertainment and engineering experts have expressed a newfound interest in Miami Beach's innovative WALLCAST® productions.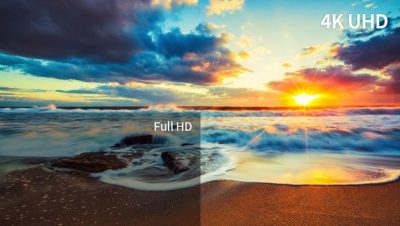 What is 4K?
Using over 8 million pixels, 4K technology allows viewers to experience on-screen images that appear to look about four times sharper than HD pictures do.
To learn a thing or two from New World Symphony's WALLCAST® concert producers on how to execute such incredible events, creative scholars and visionaries from cities all over are visiting the Miami Beach park for what they consider to be a best-in-class lesson on art and community placemaking. Namely, the John F. Kennedy Center for the Performing Arts is working to build a similar experience for its prestegious Washington D.C. facility. Noting New World Symphony's innovation and inspiration, artistic director Michael Tilson Thomas has been selectedto recieve a 2019 Kennedy Center award this December.
Once a concrete parking lot, SoundScape Park has transformed in to one of the city's most beloved concert venues and public parks. In a resident survey conducted by ETC Institute earlier this year, 91% of respondents agreed with the statement that "free or city sponsored art & cultural activities contribute to quality of life". With community events like WALLCAST® concerts and SoundScape Cinema Series screenings that are always free and open to the public, the newly upgraded SoundScape Park provides an excellent service to residents and visitors alike.