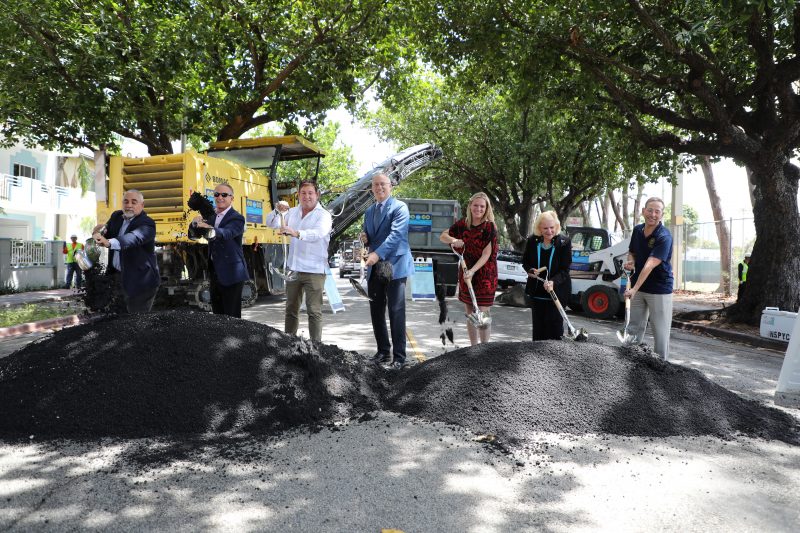 On Friday May 10, the City of Miami Beach broke ground on the first two construction projects to be funded as part of the $439 million G.O. Bond Program that residents voted to approved just 6 months ago in a November referendum: Street Pavement and Sidewalk Improvements projects.
Starting first with the areas that have been identified to be in the worst condition, a total of $43 million will be spent on renovating streets and sidewalks within and across South Beach, Mid Beach and North Beach neighborhoods. These citywide projects will help to beautify our neighborhoods as they also improve public safety for drivers as well as enhance mobility for pedestrians.
By the projects' end, 25% of the city's sidewalks will be repaved and all major street cracks will be filled and resurfaced. Milling trucks decorated in bright blue G.O. Miami Beach signs can be spotted on Meridian Avenue between 5 and 15 streets, letting residents know that their voice is in action. When the work is complete on Meridian Avenue, construction crews will make their way to parts of Normandy Isle South and Allison Island North.
To view a map of all streets and sidewalks that are scheduled to be completed within the next year, download the file below: