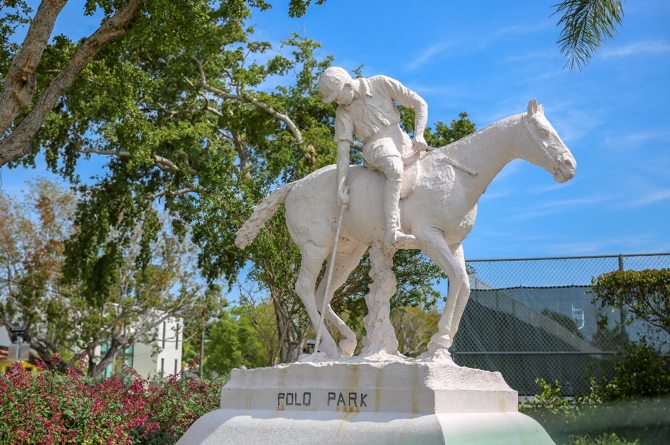 Breaking ground next month, Polo Park will undergo a speedy renovation as part of the G.O. Bond Program. In only one month of construction time, the full park will reopen this August (just in time for the start of school) with $500,000 in upgrades.
Polo Park, located at 4301 Meridian Avenue, is open every day of the week from sunrise to sunset. It is equipped with a playground, tennis and basketball courts, and a multi-use baseball field. Serving residents of the Nautilus neighborhood as well as students of Nautilus Middle School, Polo Park is a popular outdoor area for play and sport activities.
By mid-August, park visitors will see the following enhancements to the baseball field area: a full laser-grading with additional clay; a new dugout to replace the current one at the third base line; an additional dugout added to the first base line; new spectator bleachers to be placed behind the backstop; a fence (10 feet high) to be installed along the first and third base lines; safety netting (8 feet high) to be installed along the first base line and a tall new backstop (18 feet high) to replace the current (14 feet high) one. The park will also have better landscaping and irrigation, a new concrete perimeter pathway, and more water fountains, benches, picnic tables and trash receptacles.
But...what's with the horse statue?
Long before kids went to Polo Park to play ball, its grounds were mostly used for literal horse play. In Miami Beach's early years, Polo Park was actually a polo field. It was Carl Fisher's idea to build the polo field adjacent to the world famous Nautilus Hotel. In 1919 as Carl Fisher was directing the dredging of swamps and the building of roads across the middle parts of Miami Beach, he was often seen practicing atop a pony on his new world-class polo field.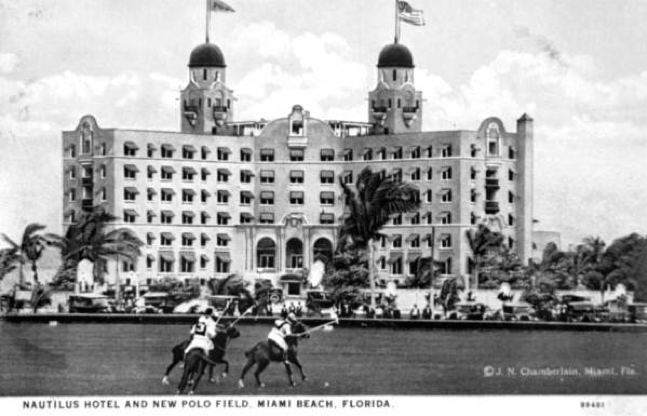 It was January 15, 1920 when the first big polo game was played on that field. The Miami Beach Polo Club was matched against a polo team from Palm Beach. About 100 trained and professional ponies were seen parading around Nautilus as elite crowds of investors and tourists watched and cheered. Miami Beach took home the winning title and the next morning, a popular Miami Herald headline read, "First Polo Game of Season Is Event in Brilliant Social Life".
Still today, the City of Miami Beach honors the sport of polo with the large horse statue in Polo Park. Miami Beach also hosts the world's most prestigious event for beach polo each year on the sands of South Beach. The Beach Polo World Cup attracts an international crowd of VIPs to participate in glamorous multi-day tournament activities.