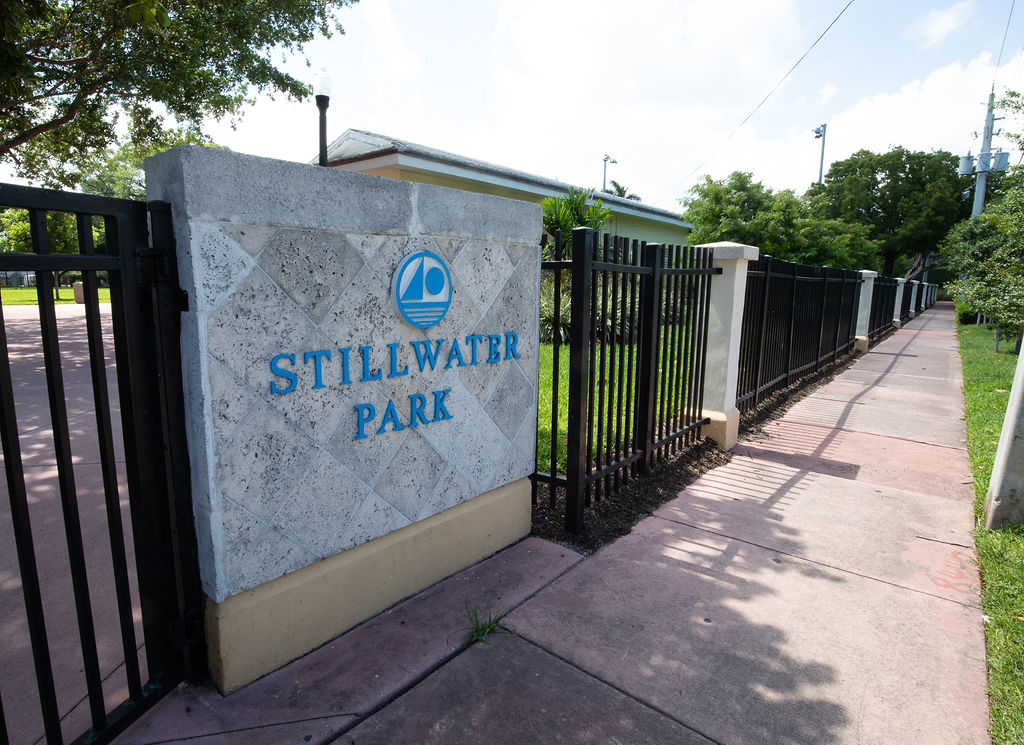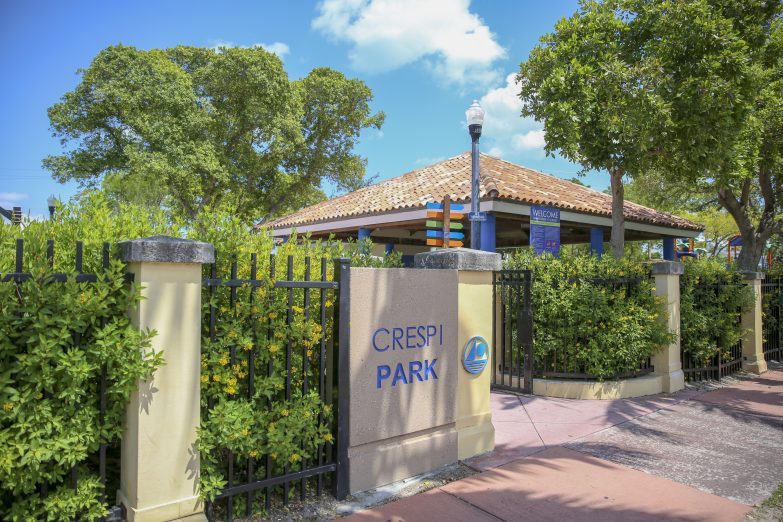 Thanks to the city's G.O. Bond Program, the pavilion and restroom facilities at both parks will be spruced up with flooring improvements and a fresh paint job, and the perimeter fence structures will be upgraded to be more durable and secure. In addition, a brand new walking/jogging path will be added to Crespi Park for exercisers to enjoy. The work in both parks will be complete by fall.
In October, a separate G.O. Bond project for LED lighting in parks will bring additional improvements to both Stillwater Park and Crespi Park. Paired with the new high-security fence structures, the smart lighting fixtures will help to deter trespassers and loiterers from entering park grounds after-hours.
Also being renovated this month is Nautilus' Polo Park. Read about Polo Park and the project details HERE.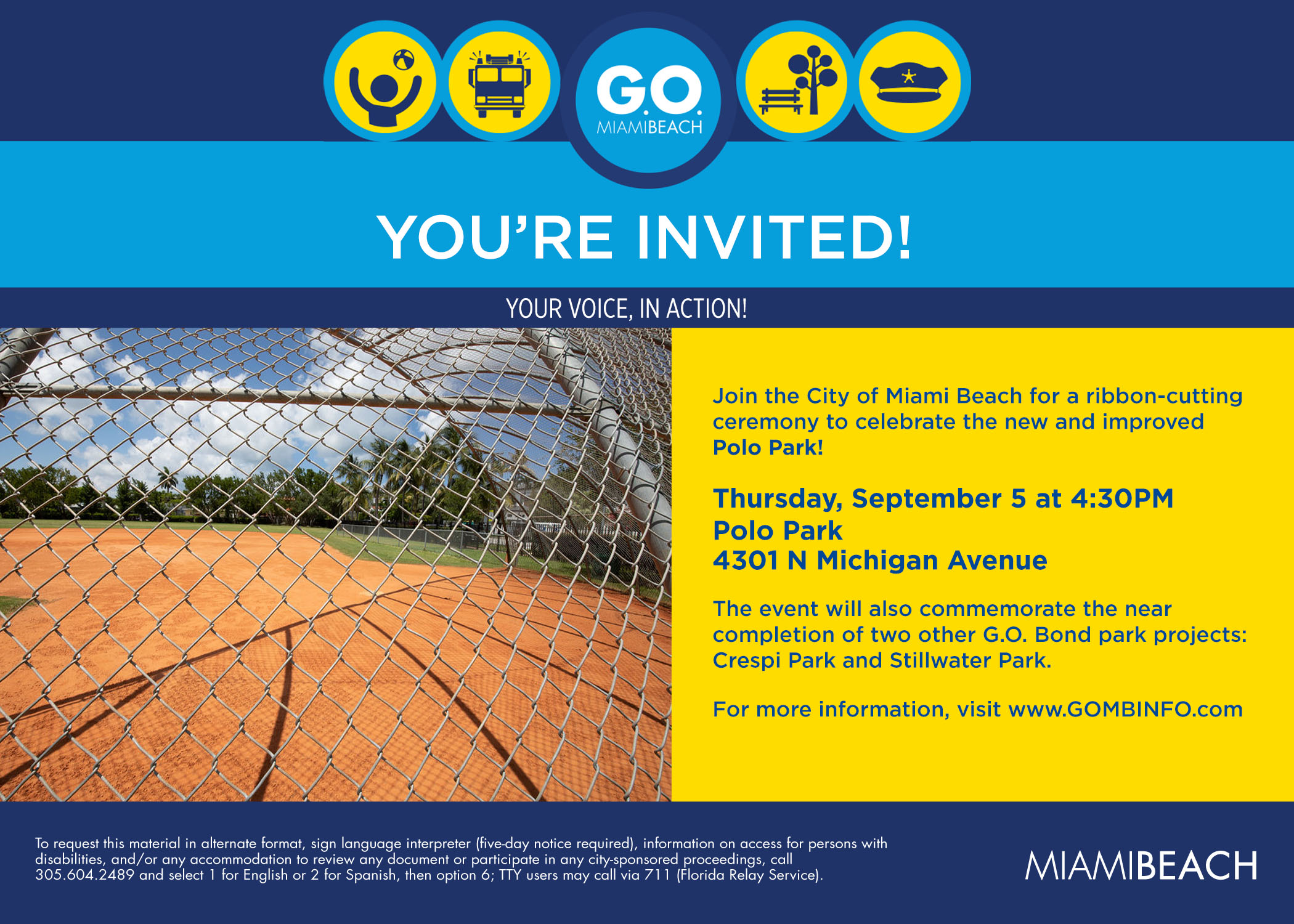 Please join the City of Miami Beach as community leaders and residents gather together on September 5 to celebrate the end of three separate G.O. Bond park projects – a major milestone for the city's G.O. Bond Program that was approved by residents only 8 months ago. Although the ribbon-cutting ceremony will take place at Polo Park, it will also commemorate the finishing projects at Stillwater Park and Crespi Park.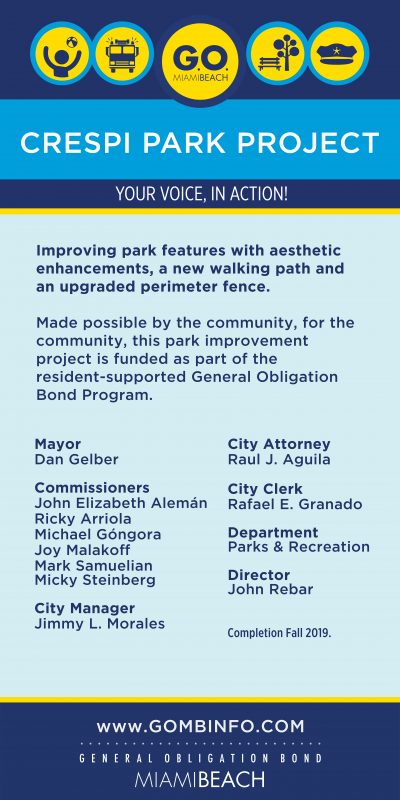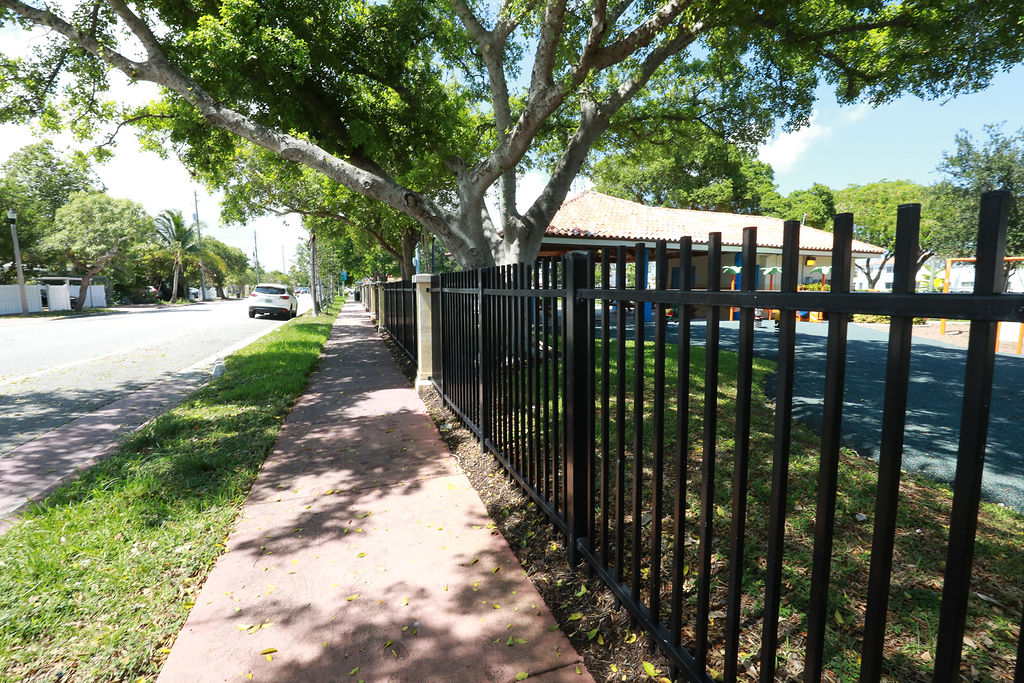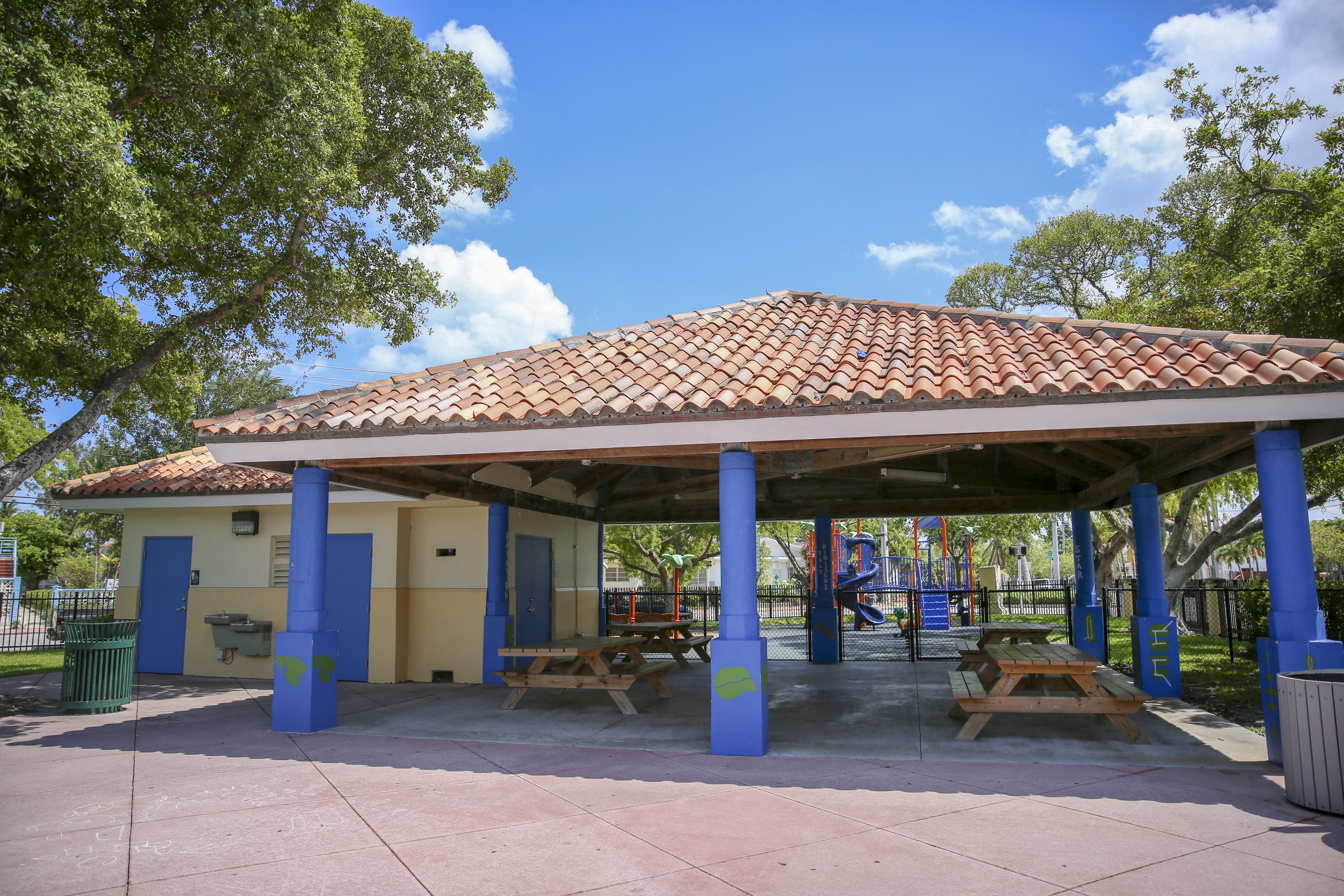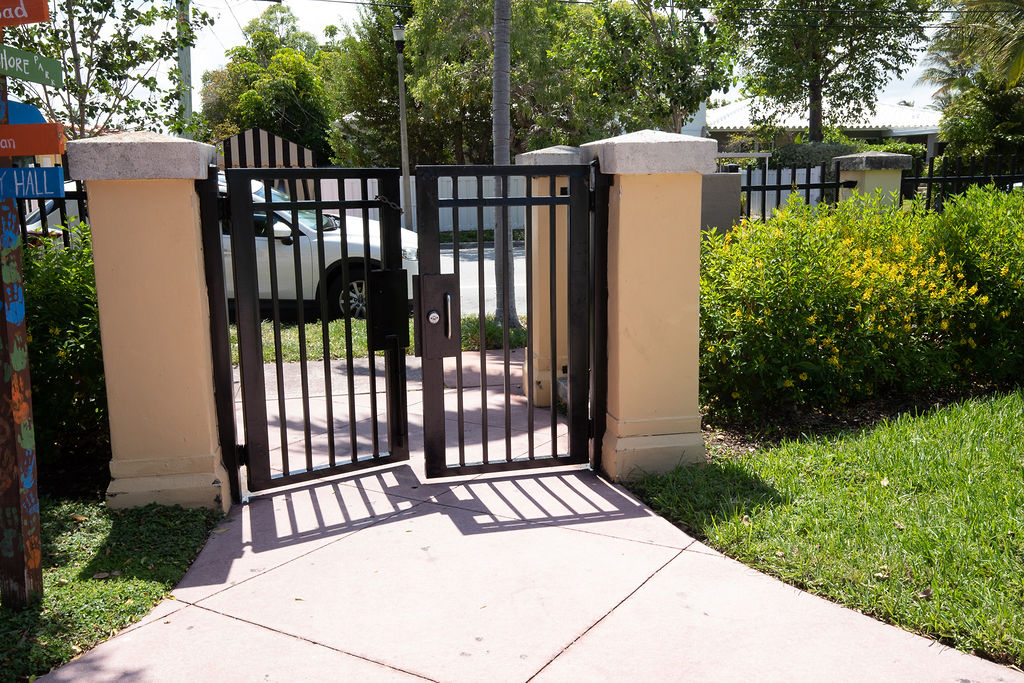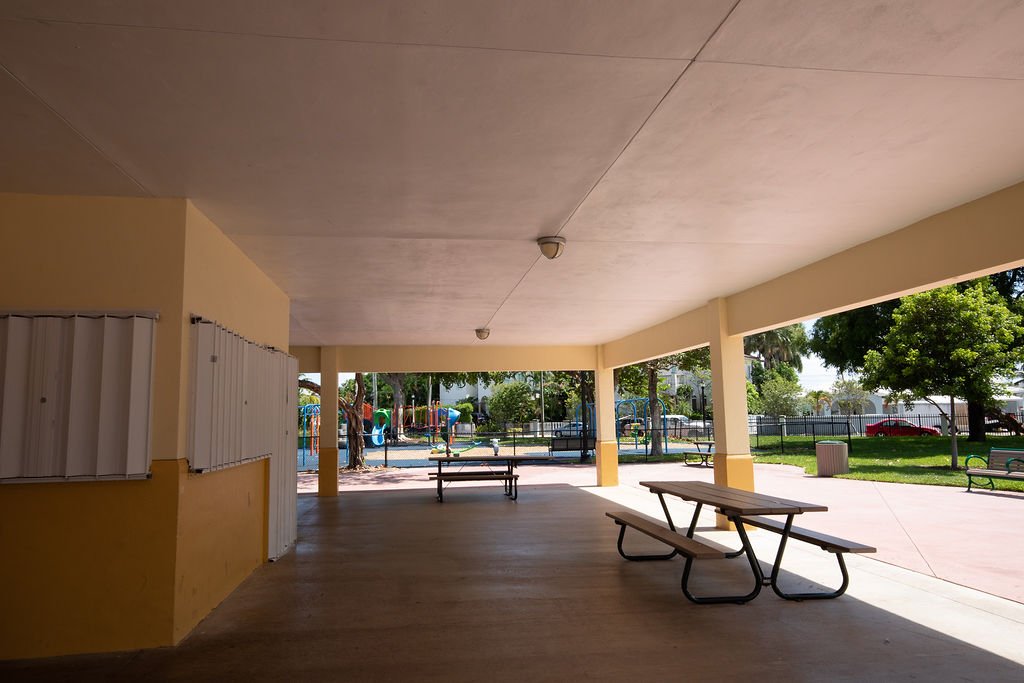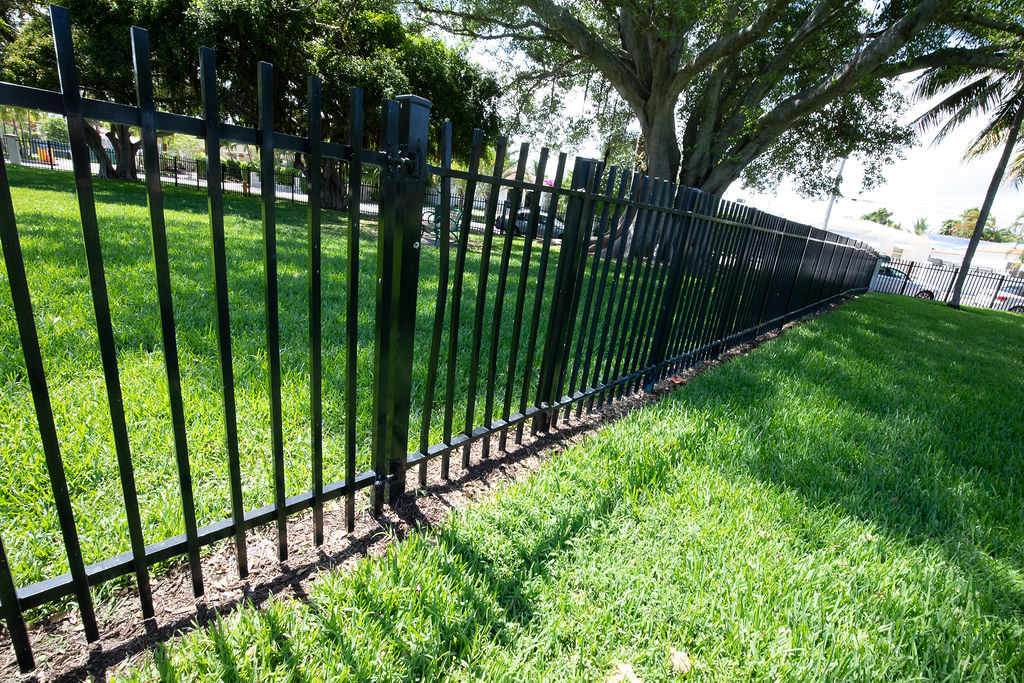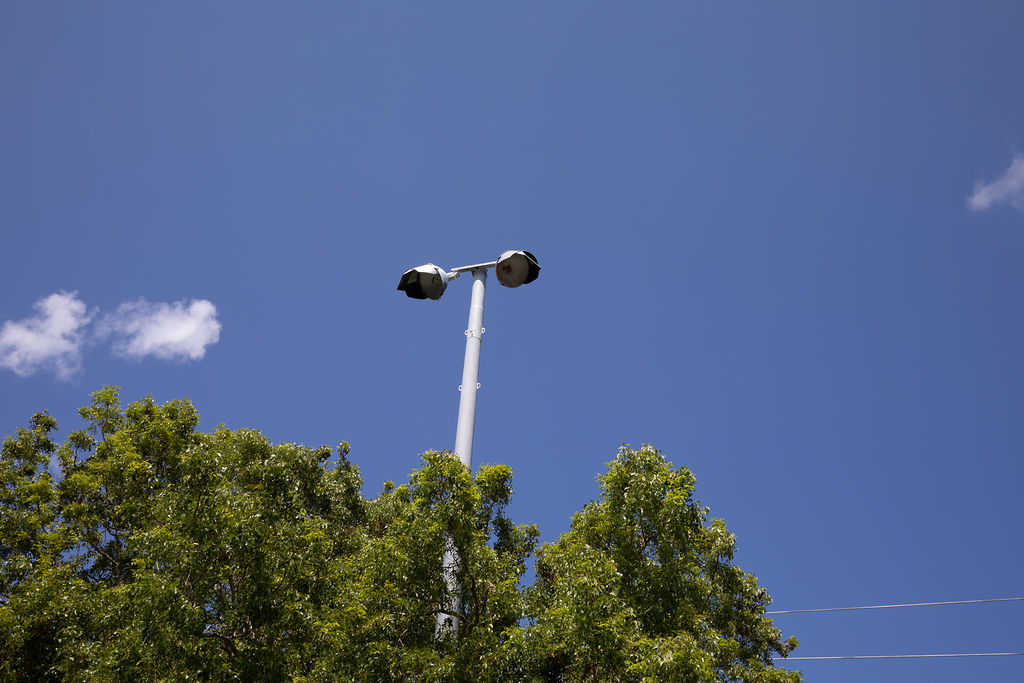 The G.O. Bond Program is moving along fast! By the ribbon-cutting event on September 5, the following 15 G.O. Bond Program projects will already be either under construction and in-progress or 100% complete and closed-out. That means 15 out of 57 total projects are underway in just the first 10 months of a 10-12 year-long city improvement program. GO Miami Beach!
Parks, Recreation & Cultural Facility projects:

 

Polo Park

Crespi Park

Stillwater Park

Soundscape Park

North Shore Park & Youth Center

Scott Rakow Youth Center
Neighborhood & Infrastructure projects:

 

Street Pavement Program

Sidewalk Improvement Program

Roof Replacement for Cultural Facilities

Neighborhood Traffic Calming & Pedestrian-Friendly Streets

Street Tree Master Plan
Police, Fire & Public Safety projects:

Security for Public Spaces

Replace Public Safety Radio System

License Plate Readers

Security Cameras in Entertainment District