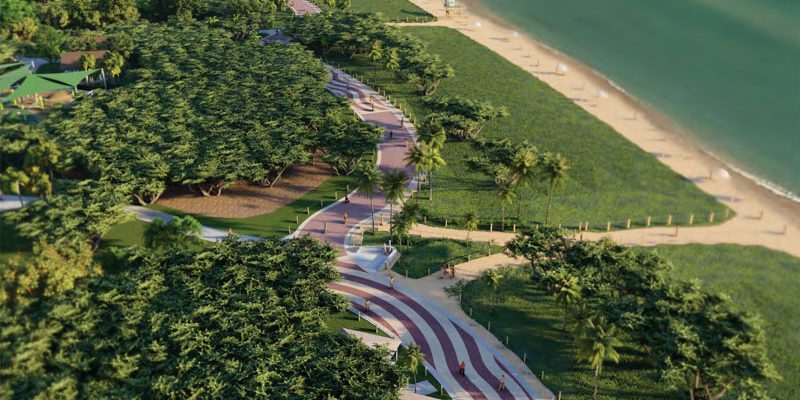 The City of Miami Beach is getting closer to completing the final section of its new and improved Beachwalk amenity – a paved oceanside pathway that spans the entire length of the city's east coast. The 7-mile Beachwalk project has been constructed in phases since the early 2000's. It is now complete and open from 1-79 streets with only the most northern 8 blocks to go!
The final stretch between 79 Street and 87 Terrace, which has been under construction since August 2021, will feature a 25-foot-wide decorative paver path that weaves along the eastern side of North Beach Oceanside Park. It will be lit by turtle-friendly lights and shaded by nearly 500 canopy trees. The North Beach Beachwalk link will overlook the ocean as native vegetation and expanded dune systems act as protective storm surge and erosion barriers. With 65% of construction already complete, residents can look forward to its opening this summer.
A ribbon-cutting ceremony will celebrate completion of the entire Beachwalk project, which provides residents and visitors with one uninterrupted path that connects South Pointe Park to Surfside. It will also mark the completion of Miami Beach's contribution to the Atlantic Greenway Network – a walking and biking route that extends more than 3,000 miles from Key West to Maine. Stay tuned for more details in the coming months!
Check out photos of the North Beach Beachwalk work in progress between 79 and 87 streets:
See photos of the recently completed Middle Beach Beachwalk link between 24 and 45 streets: