With the 2020 pandemic, we know that open public spaces, beautiful outdoor landscapes and prepared communities are more important than ever. The General Obligation (G.O.) Bond Program is for and by Miami Beach residents and its sole purpose is to improve life quality in every neighborhood, citywide. That is why we never stopped working! As you begin to go outside again to experience the "new normal", don't miss all the G.O. Bond-funded quality-of-life enhancements that got done while you were at home.
Click here to see all available photos of completed projects!
*Note: check back soon for aerial photos of the newly-completed roof at The Fillmore!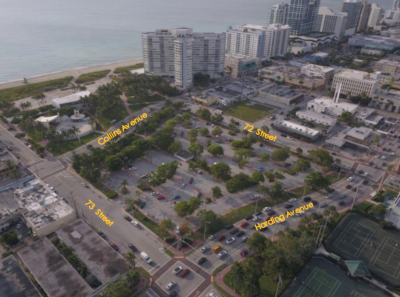 A Design Criteria Package (DCP) has been released for the 72 Street Community Complex. With the largest G.O Bond budget, it is one of the most anticipated projects in the Program. The DCP has almost 3,000 pages full of technical requirements that architects will use to propose suitable building designs. Click here to see a summarized presentation of all the details!
The wellness-based facility will consist of an aquatic center with two roof top pools; a fitness center with cardio, weights and group workout classrooms; active green space with multi-use fields, and a jogging path. The building will also have a parking garage, ground-floor retail and a library with a digital innovation hub. The selection for a design-build firm is likely to commence this September. Construction is anticipated to begin in 2022, with project completion before the end of 2023. Find the full DCP document here.