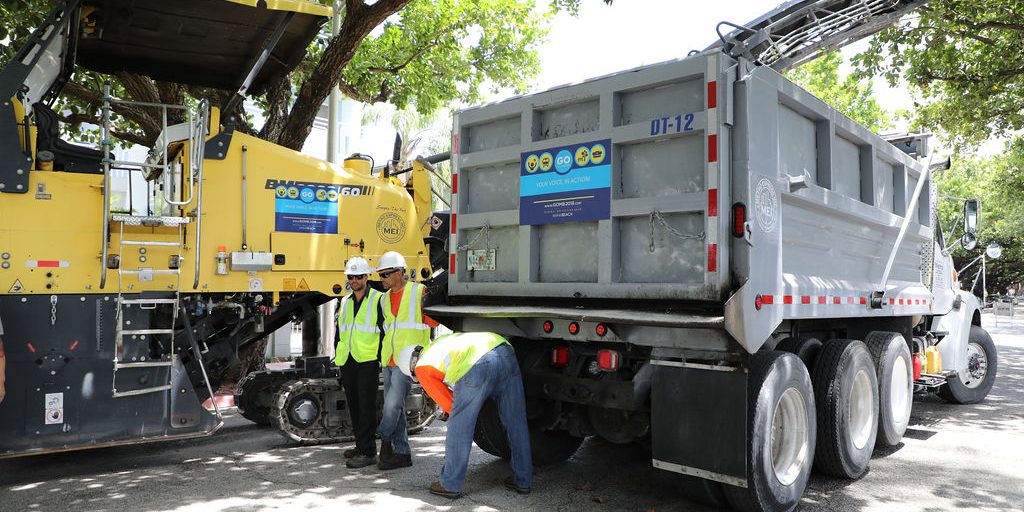 Fresh concrete and smooth asphalt is appearing on formerly-deteriorated streets and sidewalks, and it is vastly improving the walking, driving and biking experience in Miami Beach neighborhoods. With over 21 lane miles and $2.5 million worth of roadway renovations already completed and an additional 20 lane miles planned for the remainder of 2021, the city continues to repave and resurface its most structurally vulnerable streets.
By 2031, the G.O. Bond-funded $30 million Street Pavement project will restore all city streets that have been rated to have "below marginal" conditions. With a separate $16 million budget, the G.O. Bond Program is also working to restore 25% of all city sidewalks.
In April, the contractor will begin roadway, sidewalk and concrete gutter restoration work on Lower North Bay Road from 43 Street to La Gorce Drive. Later this year, construction will move to complete additional street locations, including but not limited to: Pennsylvania Avenue from 11 Street to 16 Street; 72 Street from Collins Avenue to Dickens Avenue; 74 Street from Ocean Terrace to Dickens Avenue; and Carlyle Avenue from 73 Street to 77 Street.