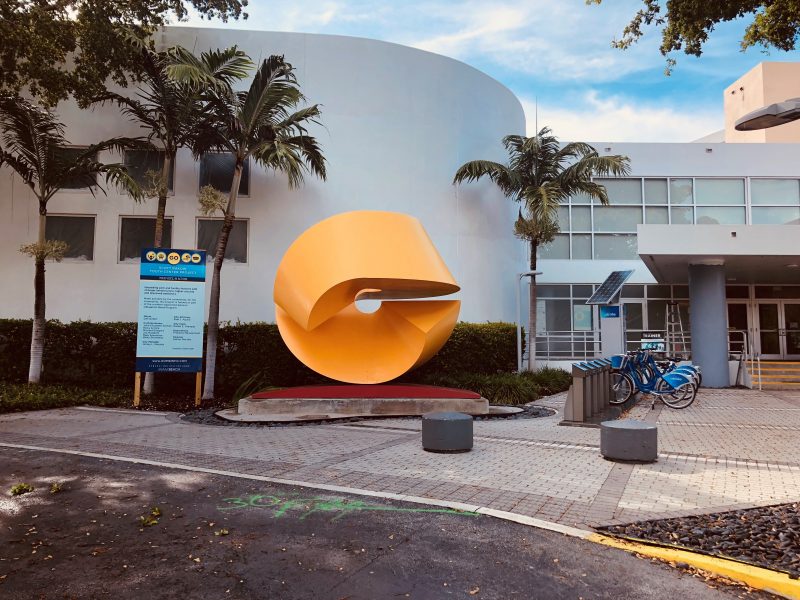 Originally built in 1976 as a facility to serve Miami Beach teen programs, the Scott Rakow Youth Center (located at 2700 Sheridan Avenue) has grown in to a multiuse facility that houses a large variety of sport and recreation activities for adults and children of all ages. Heavily used by families, sports leagues, after school programs, summer camps, group classes and more, the Center offers a wide range of sport and recreation activities to the greater Miami Beach community as it houses a six-lane swimming lap pool; an indoor ice skating and ice hockey rink; a six-lane bowling alley and indoor basketball courts; a gymnasium and a fitness gym; a game room with foosball, pool and ping-pong tables; a music room and an arts and crafts area; a computer lab; rent-able open event space and more.
The G.O. Bond Program has allocated more than $5 million to the Scott Rakow Youth Center for major site-wide renovations, with $3.9 million expected to be spent on the first round of upgrades within the next year.
The first round of upgrades, which has officially begun, includes:
A new HVAC system to replace the current one which is aged and worn.
An emergency power generator that will allow the building to remain operational during power outages.
New windows to upgrade the standard glazing to be weather-resistant and high-impact.
Fresh paint to building walls, both interior and exterior.
Additional security cameras to increase the coverage monitored on the premise.
A new sustainable roof to replace the current aged one.
Later in the program, the Scott Rakow Youth Center will spend the remaining funds on:
A complete renovation of pool area restrooms and locker rooms.
An upgraded pool pump and filtration system.
New flooring for the ice rink facility, indoor basketball courts and gymnastics hall.
Scott Rakow was a Miami Beach resident and MBPD Officer that died tragically in the line of duty in 1988; he was 28 years old at the time. Officer Rakow grew up in a house on Pine Tree Drive. He loved all-things-sports and he served as a mentor to the local community kids. He would have celebrated his 60th birthday last month.