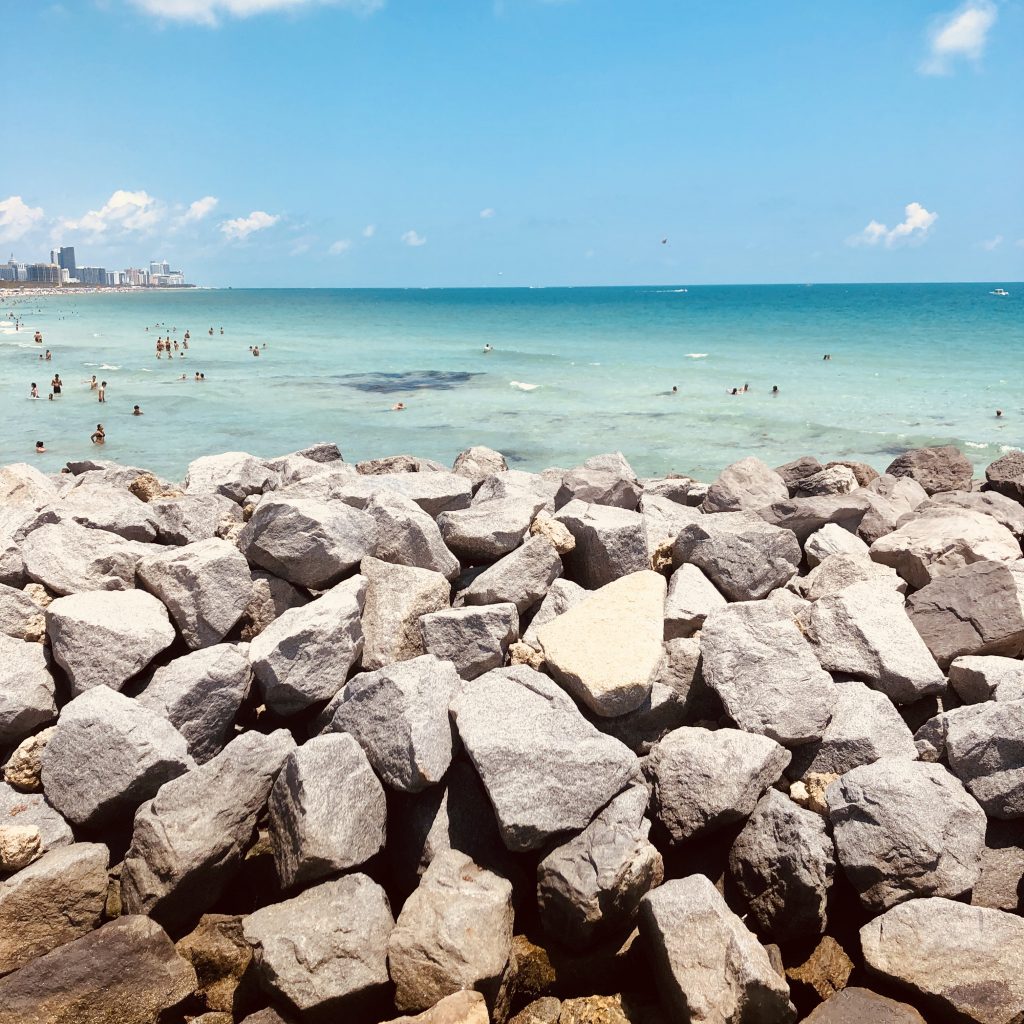 As the City of Miami Beach implements the G.O. Bond Program that residents voted to approve last November, it is important to remember WHY the capital investment is so vital to the future of Miami Beach. Let's explore this through the lens of urban resilience!
The G.O. Bond Program is a $439 million investment in the future of the city. Therefore, it is also a $439 million contribution towards its resilience status and sustainability.
The first construction projects to break ground will be street and sidewalk improvement projects this May. The Public Works Department will re-surface and renew aged and deteriorated walkways and roadways within and across neighborhoods citywide. By the projects' end, 25% of the city's streets will be re-paved and vast portions of major roads will be smoothed and restored. As the street and sidewalk improvements strengthen large portions of Miami Beach's infrastructure, the city increases its urban resiliency and therefore rises above the consequences of climate-related deterioration.
Whether it is environmental resilience (to combat sea level rise or hurricane disasters), economic resilience (to withstand financial recession or rising interest rates) or societal resilience (to maintain diversity and a sense of community), each of the G.O. Bond Program's 57 projects will contribute to some sort of resilience-raising effort that future generations of Miami Beach residents will get to appreciate and enjoy.
The city's resilience-building initiatives have been recognized and rewarded by major national and international institutions and industries. Most recently, FEMA upgraded the city's Community Rating Score (CRS) in the National Flood Insurance Program to Class 5 which qualifies Miami Beach for 25% premium flood insurance discounts. The city also received great credit ratings, partially due to its robust resiliency efforts.

"In our view, the city's position as an internationally renowned destination supports its robust economy and real estate market, which has exhibited a high degree of historical growth and resilience despite being centered on what is traditionally a relatively volatile industry."  - Standard & Poors in a March 2019 Miami Beach G.O. Bond Credit Ratings Report
Miami Beach is a 7-mile long strip of land that is beautifully but vulnerably positioned between Biscayne Bay and the Atlantic Ocean. As a tropical barrier-island, the city faces water and climate-related challenges such as sea level rise and stormwater flooding.
Still, the city is RISING ABOVE the shocks and stresses associated with coastal island living. It has a comprehensive stormwater management plan that makes use of the best available science and engineering to elevate streets and seawalls, improve drainage systems and reduce water pollutants. City officials have also passed several environmental regulations and ordinances to reduce waste, protect shorelines and preserve natural habitats. Your city, at work!
---