Breaking Ground on Traffic Calming Project in Nautilus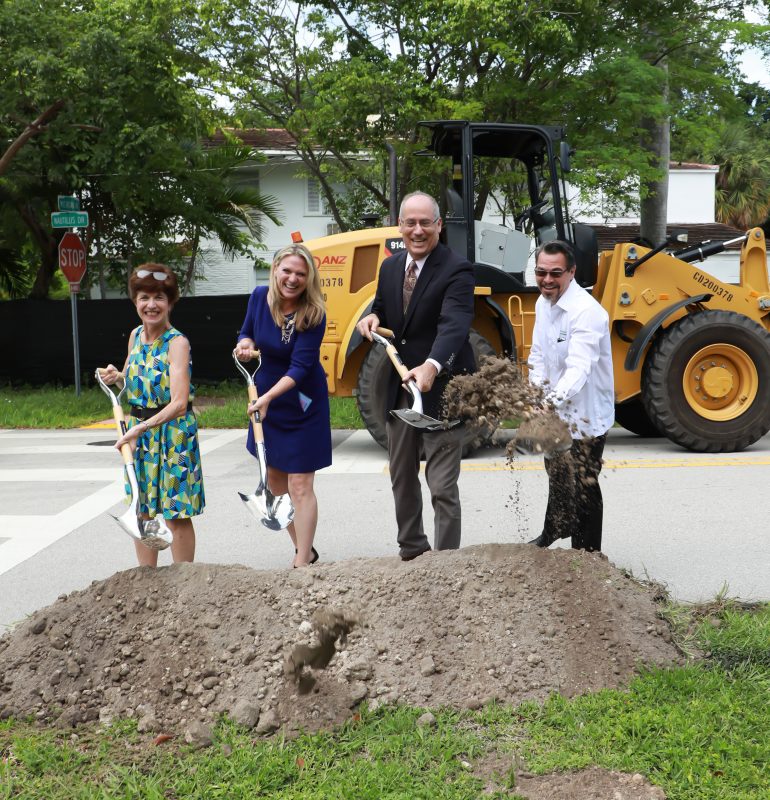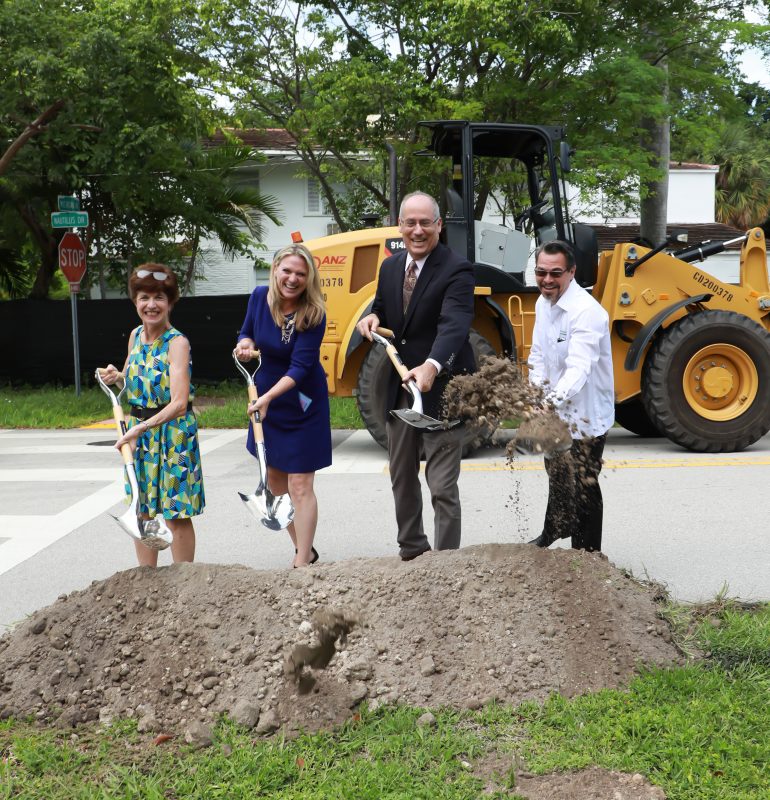 On Tuesday, July 30, the City of Miami Beach broke ground on the first portion of the G.O. Bond-funded project for Traffic Calming & Pedestrian-Friendly Streets. In an effort to increase transportation safety in residential areas, the $2 million multi-neighborhood project begins in Nautilus where $500,000 will be spent on new traffic circles, speed tables, and designated bike lanes.
By early 2020, the Nautilus neighborhood will see the following changes to the area's streetscape:
Three new traffic circles, located at 47 Street & Michigan Avenue, 44 Street & Michigan Avenue, and 42 Street & Nautilus Drive.
10 new speed tables installed along 47 Street, 47 Court, 46 Street, Meridian Avenue, Michigan Avenue, and Nautilus Drive.
Designated green bike lanes added to Meridian Avenue
Lowered speed limits throughout the neighborhood
The remaining $1.5 million will be spent later in the G.O. Bond Program to install similar traffic calming features in Central Bayshore, Normandy Isle, and Palm View neighborhoods. Numerous traffic studies were conducted to identify the residential areas with the greatest need for traffic calming solutions. Data showed excessive speeding and cut-through driving in those areas.
As more and more residents are choosing alternative transportation methods, the project is particularly interested in creating safe travel conditions for the walkers and bikers that are most exposed to inattentive drivers. Led by the city's Transportation Department, the project, paired with stricter law enforcement, will increase overall transportation safety.
"It's incredibly important that we make our community embracing to the residents, and this is one of those projects that's going to do that, "said Mayor Gelber at the groundbreaking ceremony.
The Traffic Calming & Pedestrian-Friendly Streets project is the 12th G.O. Bond project to enter its construction phase. With 57 total capital improvement projects funded as part of the $439 million program, progress is moving rapidly to put the voices of residents who voted to approve the program last November into action.