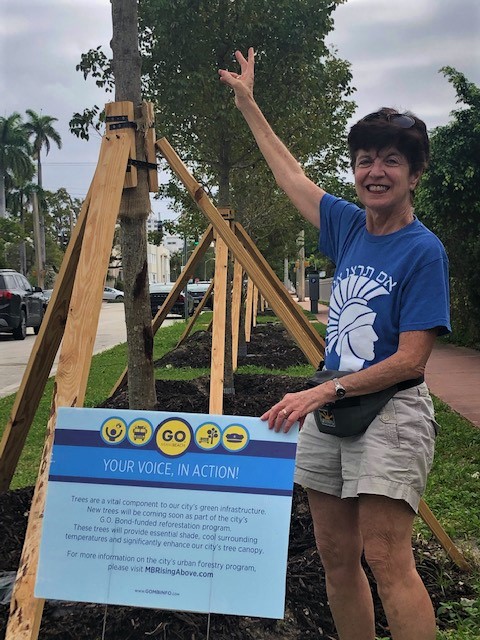 Globally recognized for its bold climate adaptation efforts, the City of Miami Beach continues to take progressive action on sea level rise and hurricane preparedness. As a coastal community that sits just 1,782 miles north of the equator, extreme heat is also a challenge that city officials have come to address as a life quality opportunity.
Thanks to the city's General Obligation (G.O.) Bond Program, Miami Beach residents will see $5 million worth of new Florida-native trees in the ground by 2030. Funding up to 5,000 trees, the Street Tree Master Plan project will vastly expand the city's tree canopy footprint – a critical step in reducing greenhouse gas emissions, improving air quality and reducing the urban heat island effect.
In the last few years, Miami Beach has experienced some of its highest temperatures ever recorded – a trend that tracks similarly high on a global scale. In fact, NOAA reports that nine of the world's 10 hottest years have all occurred since 2005. NASA predicts that if current greenhouse gas emission levels do not improve, Miami Beach will have 72 more days of above-95-degree weather by year 2100.
That said, the city is working hard to get ahead. Almost 500 new trees have already been planted in the last year alone, and the G.O. Bond project is scheduled to continue planting at rapid speed throughout the remainder of the new decade. As each tree matures, its branches and leaves grow and get lush, providing shady relief to the grounds below it. Adding to the city's overall urban tree canopy, the $5 million G.O. Bond project is giving the city a running start in reaching its ambitious goal of having 22% canopy coverage by year 2040.
See what the Street Tree Master Plan project has already accomplished in the table below.
| | |
| --- | --- |
| Location | Number of trees planted |
| Normandy Isles | 75 |
| Brittany Bay Park | 26 |
| 5 Street Corridor | 50 |
| 40 Street | 65 |
| Muss Park | 39 |
| Biscayne Pointe | 122 |
| Stillwater | 20 |
| 20 Street Pocket Park | 60 |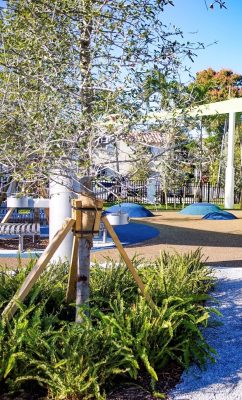 *In the coming months, another 204 trees are scheduled to be planted in North Beach neighborhoods Normandy Isles and Normandy Shores!
Tree species planted so far: