City of Miami Beach To Enhance South Beach Fire Service With Most Resilient Station Yet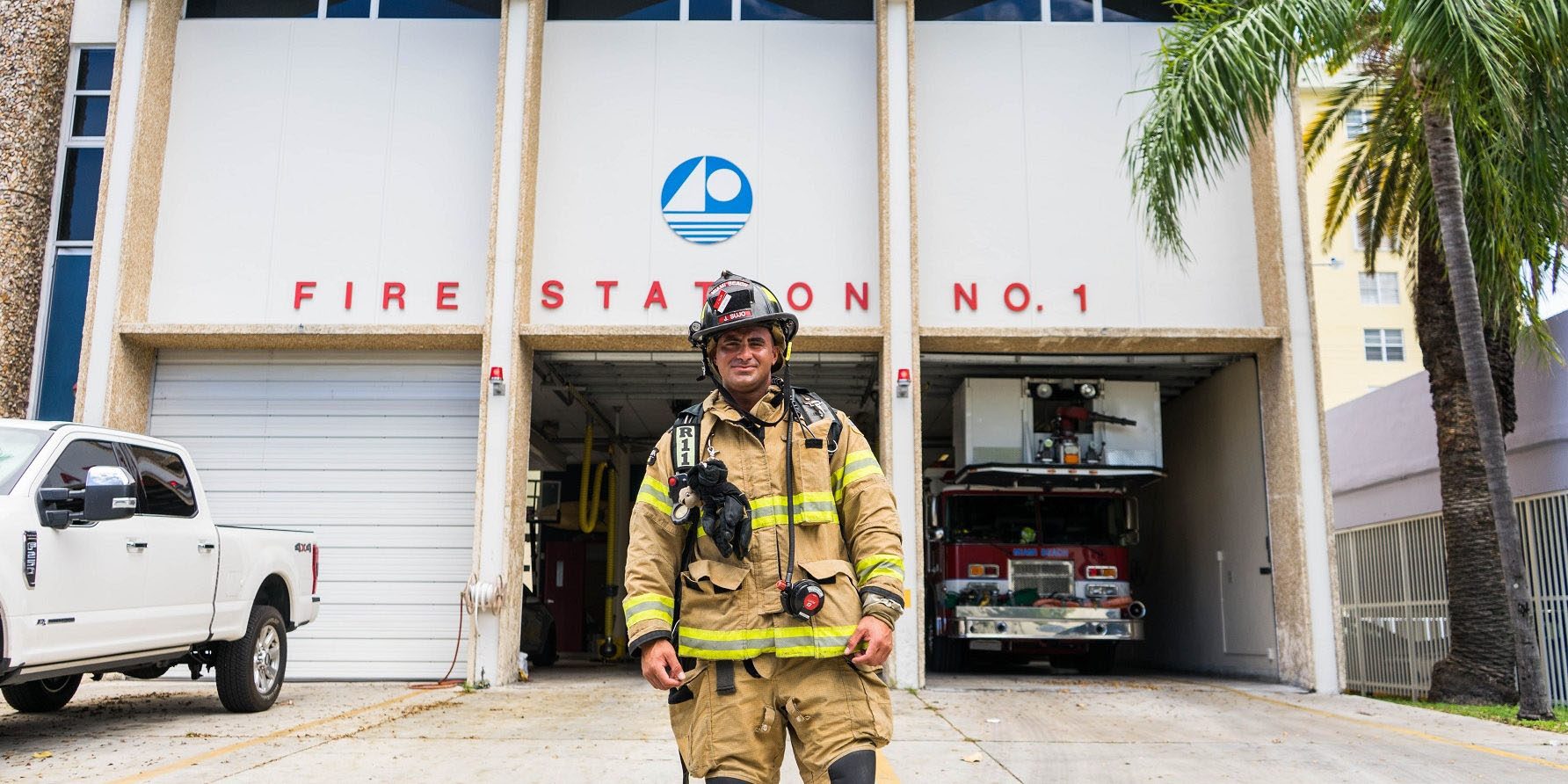 Did you know that the City of Miami Beach is working on a project to replace its South Beach fire station? 
Fire Station 1, which is currently located at 1051 Jefferson Ave., will be relocated to a centralized property within the South Beach service area that will allow for expanded emergency coverage and reduced response times throughout the high-impact district.
The new fire station will be constructed to withstand Category 5 hurricane conditions and catastrophic floods. It is expected to become the city's single most resilient emergency infrastructure asset.
The station is planned to be built at 833 6 St., which is the current site of the South Shore Community Center. Visit www.miamibeachfl.gov/fs1 to learn more and to submit your feedback on the project design!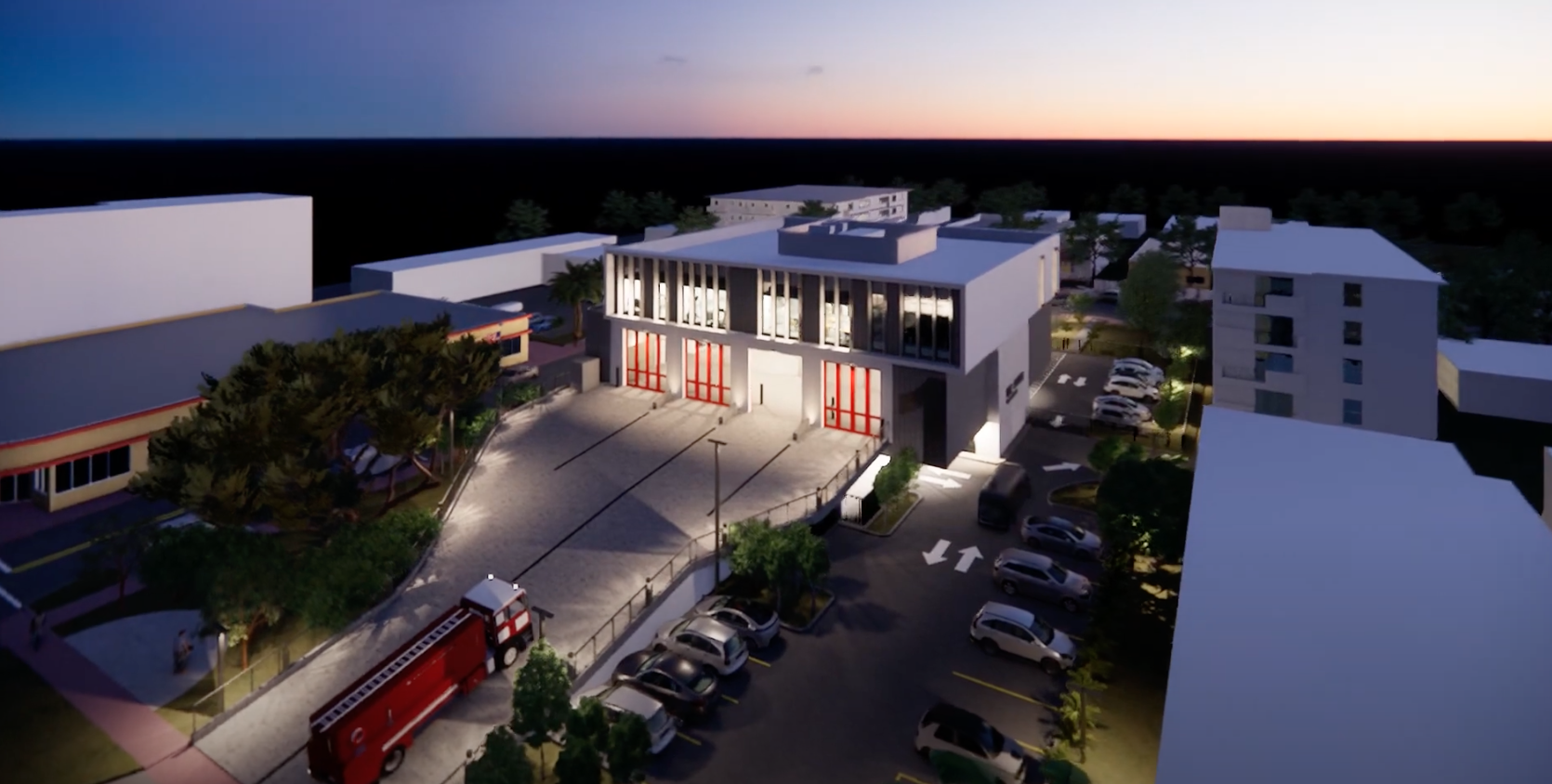 *Project video rendering by: Wannemacher Jensen Architects
(Note: Final project design is subject to approval by the Historic Preservation Board)
3/8/22 Update: The Historic Preservation Board approved a Certificate of Appropriateness for a modified project design.
Click HERE to see the approved design renderings.
Reactions from our first responders:
"Fire Station 1 covers our busiest business districts, our entertainment areas, high-rise hotels and condos, historic buildings and island communities. We have simply outgrown what we have now and it is no longer adequate to house a modern fire service here. Thanks to the residents that are funding the G.O. Bond, we are finally getting the facilities we need to provide the highest possible level of service to the South Beach area visitors and residents." 
— Fire Station 1 Division Chief, A Shift
"Thank you for committing to build us a new and improved Fire Station 1. We look forward to finally having a new facility that has better street access and enough space to store critical equipment and emergency vehicles." 
— Fire Station 1 Captain, A Shift
"The new Fire Station 1 building will have three adjacent roadways and four drive-thru apparatus bays, which will make it easier for us to get to and from the station. It will improve our response times and therefore help us to save more lives." 
— Fire Station 1 Lieutenant, A Shift
"The more centralized location of the new fire station will provide a big benefit to anyone who lives, works or visits the service area. We will reach thousands more residents within a two-minute response time than we can now. For us, timing is everything." 
— Fire Station Firefighter, A Shift
"It is hard to explain how much this is needed. Fire Station 1 is not just where we work — it is where we live. We eat, sleep and train in that station, and we deal with some of the most difficult situations you can imagine. Our current station is not working for us for many reasons. We are so grateful to the G.O. Bond for funding this new station and our new home."
— Fire Station 1 Firefighter, B Shift
"We are thankful to get a fire station that is properly designed for a modern and efficient fire service. It is necessary to get proper storage space and living quarters that are protected from water damage and exhaust hazards. Our current building is also extremely vulnerable to storms and floods, so it will be great to have a hardened facility."
— Fire Station 1 Captain, B Shift