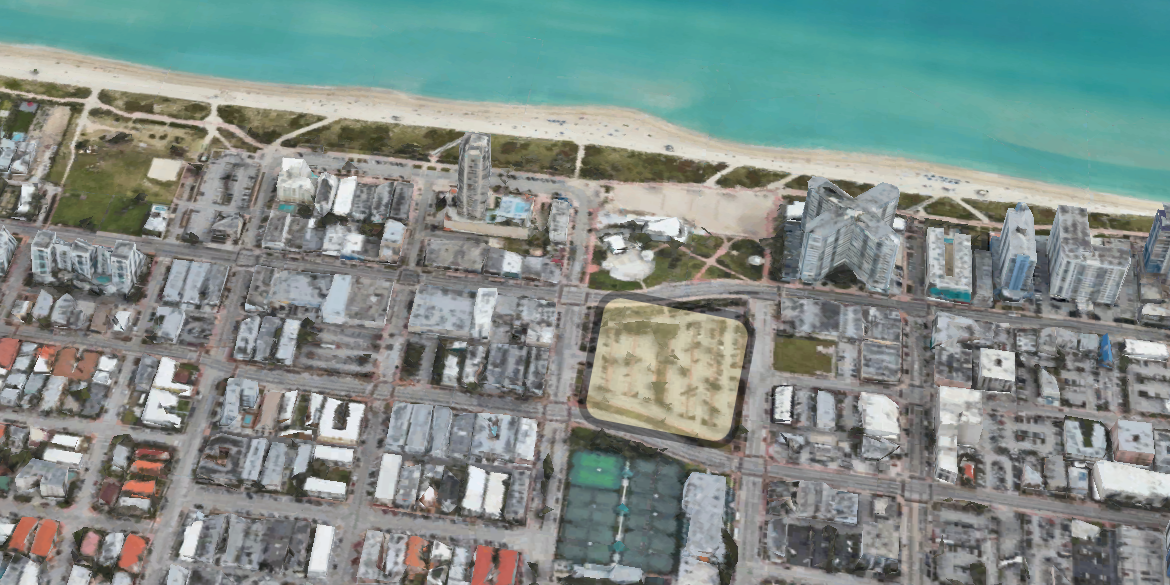 The making of a community gem
Last month, the City of Miami Beach unveiled the final Design Criteria Package (DCP) for the 72 Street Community Complex – the G.O. Bond project with the largest budget and the highest potential local impact. The 3,000+ page document includes detailed requirements that architects will use to propose suitable building designs for the North Beach facility.
The $64.4 million project ($53.8 million of which is G.O. Bond-funded), is expected to be a state-of-the-art, LEED Gold-certified multi-purpose facility with a signature architectural building design. Inclusive of a fitness center, an aquatic center, a running track, active green space and fields, the wellness-based complex anticipates an increased quality-of-life for residents, and a place for local students to participate in sport and exercise programs.
*Click here to see the complete DCP (available online until June 23), and for related public presentations. Or read a summary of all the details below!
Rooftop design requirements include:
A 50-meter competition pool with adjacent bleacher seating for spectators
A 25-meter multi-purpose pool with six active lap lanes and designated passive water space
A gym with free weights, cardio and circuit training equipment
Rooms for group fitness classes, such as spinning and yoga
Fully-equipped locker rooms with access to aquatic and fitness center areas
Large meeting room/event space with ocean views, a warm-up kitchen and audio/visual presentation capabilities
Ground floor design requirements include:
A liner of commercial space that can activate retail and restaurant businesses along 72 Street
A modern public library (to be operated by Miami-Dade County) with a digital media/innovation lab and a young adults/children's room
Green space design requirements include:
Florida-friendly landscaping, LED sports lighting, and natural field turf
60,000 sq. ft. of active green space with 30,000 to 40,000 sq. ft. of multi-purpose fields.
A 10' wide jogging path
Parking garage design requirements include:
Driveway and loading dock access from 72 Street
A minimum of 500 vehicle parking spaces; covered and non-covered bicycle racks, and electric vehicle (EV) charging stations
A structure that is adaptable and convertible for the possibility of future alternative non-parking uses
The facility will be constructed on a 3.8-acre city-owned space that currently exists as a parking lot, located on 72 Street between Collins Avenue and Harding Avenue. Attractions that surround the site include the public beach, the North Shore Park & Youth Center, the North Beach Bandshell, and the 71 Street and Ocean Terrace districts (which have robust revitalization plans in the works).
This fall 2020, design-build firms will submit proposals for review and selection. Construction is anticipated to begin in 2022 with project completion before the end of 2023.